You just might click your fingers to these numbers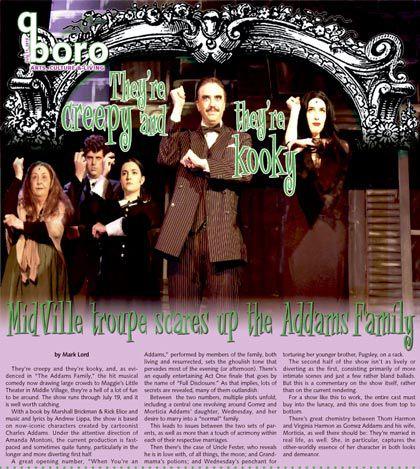 You just might click your fingers to these numbers 1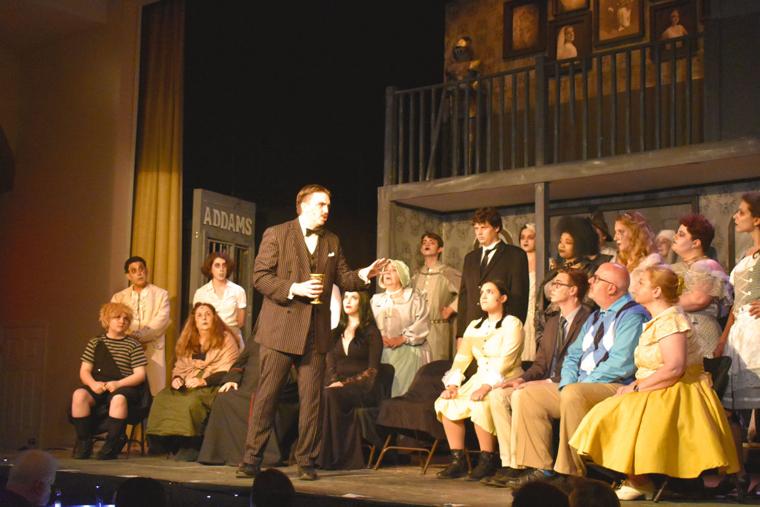 You just might click your fingers to these numbers 2
Gomez (Thom Harmon) holds a chalice filled with a secret potion that could lead to the revelation of ... secrets, as the family looks on. On the cover: Harmon and Virginia Harmon are joined by members of their onstage family, Miriam P. Denu, left, Kevin Reilly and Tara Mangione.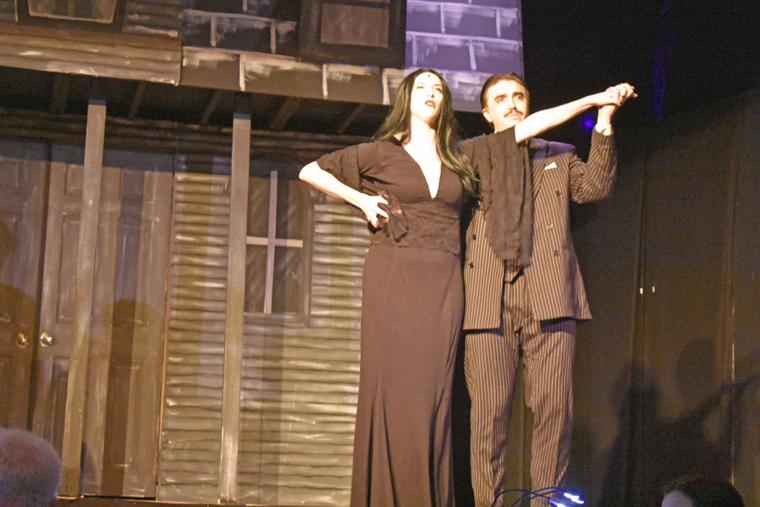 You just might click your fingers to these numbers 3
Gomez and Morticia (Virginia Harmon).