Artist crafts a serene world, with some surprises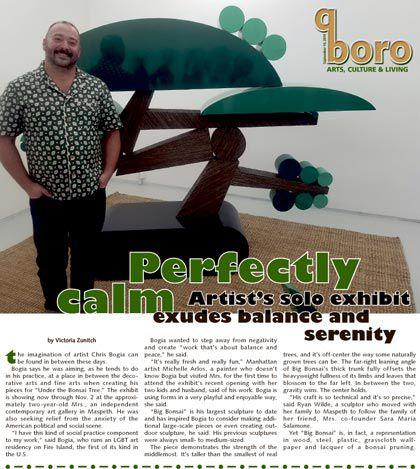 Artist crafts a serene world, with some surprises 1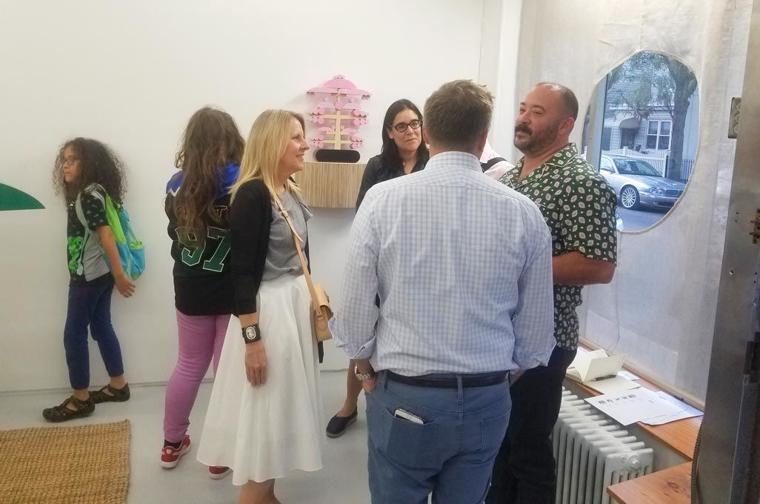 Artist crafts a serene world, with some surprises 2
Artist Chris Bogia, right, speaks with attendees of the opening reception for his exhibit "Under the Bonsai Tree" at Mrs. in Maspeth, with his work "Temple Cherry Blossom" visible behind them. On the cover: Bogia with "Big Bonsai," his largest sculpture to date.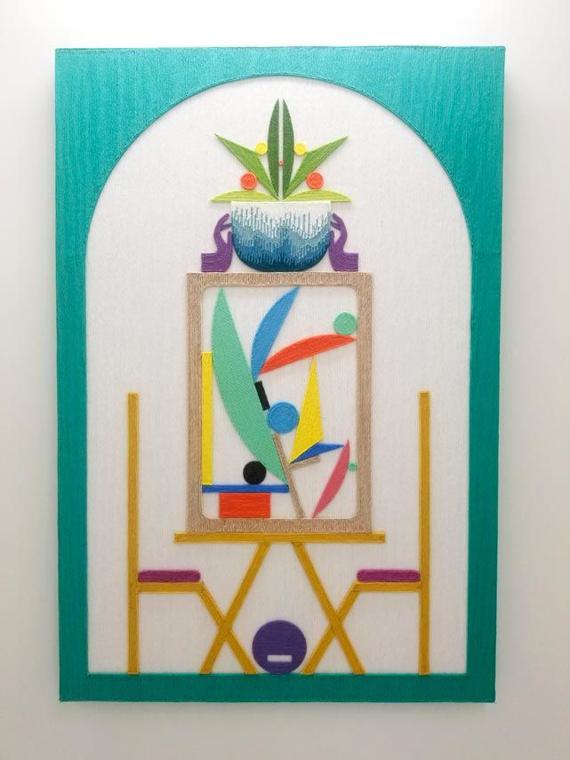 Artist crafts a serene world, with some surprises3
"Archway VI," yarn on wood.