Police seek man for attempted Queens rape 1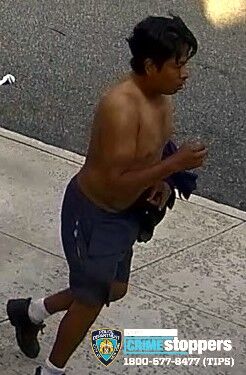 As featured on
The NYPD is looking for a male who attempted to rape a walker in Forest Park on July 25. 
At around 6:30 p.m. that day, a 51-year-old woman was walking on Orange Trail in in the park, when a male suspect with medium complexion approached her from behind, tapped her on the shoulder and struck her in the head.
Weekly News Headline
Would you like to receive our weekly news email? Signup today!