People displaced, firefighters hurt in Woodside blaze 1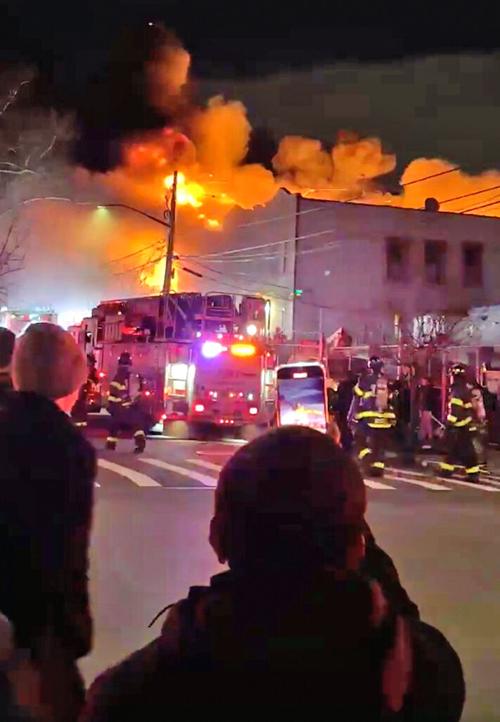 As featured on
At least 21 people lost their homes and a reported nine firefighters were injured as a blaze tore through four buildings in Woodside Tuesday night.
The fire, which began at 37-18 59 St. and spread to three other structures, took hours to extinguish. 
Weekly News Headline
Would you like to receive our weekly news email? Signup today!