With video: Vandal destroys Forest Hills church statues
PHOTO COURTESY DIOCESE OF BROOKLYN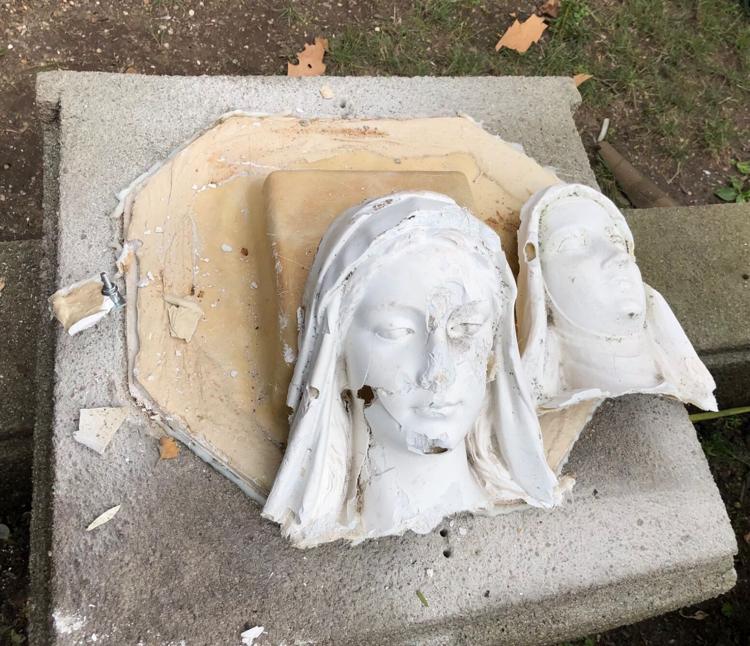 As featured on
Police are looking for the woman who destroyed two religious statues outside of Our Lady of Mercy Roman Catholic Church in Forest Hills early Saturday morning.
The statues of the Blessed Mother and St. Therese the Little Flower had been standing in front of the church at  70-01 Kessel Street since the house of worship opened in 1937, according to a statement issued by the Diocese of Brooklyn.
Weekly News Headline
Would you like to receive our weekly news email? Signup today!