Hometown Heroes here in the 111th 1
Photo by katherine donlevy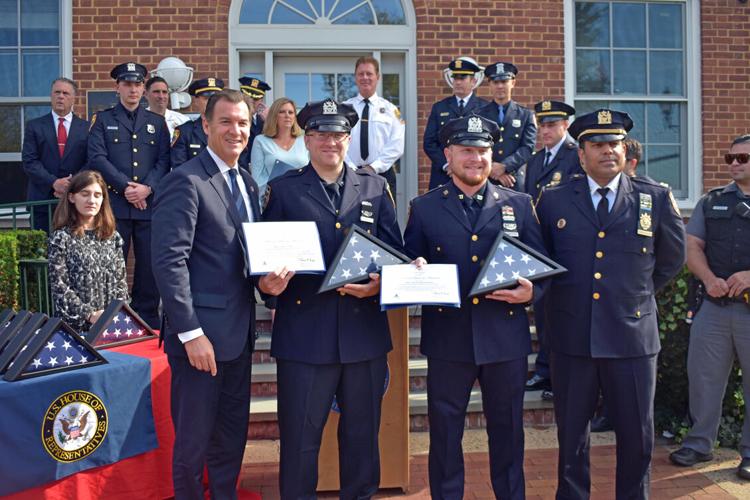 As featured on
Two 111th Precinct officers were honored on Long Island Oct. 14 for their heroism in the line of duty and dedication to the people in their community.
Police Officers Michael Miron and Joseph Buompastore were each given a framed flag that had flown over the U.S. Capitol, congressional citations and challenge coins by Rep. Tom Suozzi (D-Nassau, Suffolk, Queens) last Thursday. The multi-county legislator honored the two NYPD officers, as well as several others from Nassau County, Suffolk County and Glen Cove, in a ceremony thanking them for serving as an example for what the police should be for their community.
Weekly News Headline
Would you like to receive our weekly news email? Signup today!