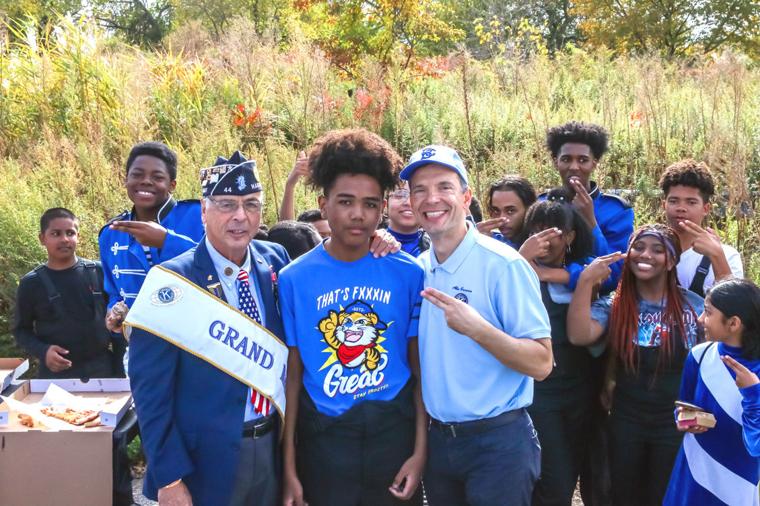 Costumed Cross Bay 1
Kiwanis Club President Abe Garcia, right, posed with a member of the Beach Channel High School marching band and the parade's grand marshal, Brig, Gen. Pat Alesia (ret.).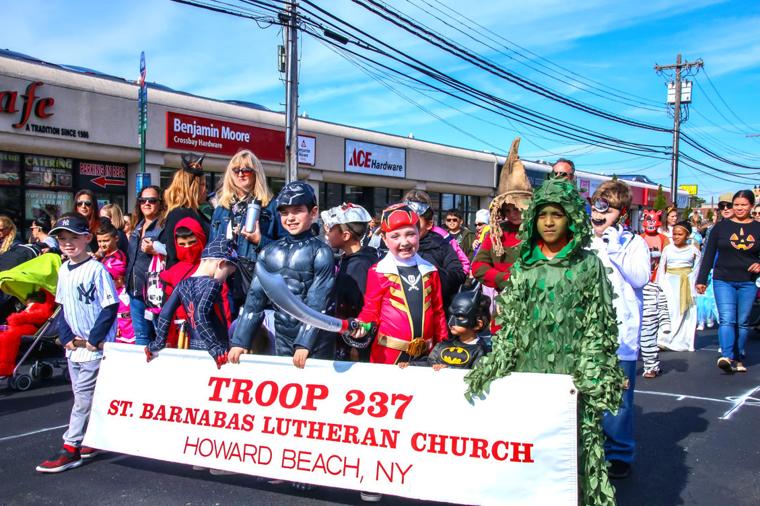 Costumed Cross Bay 2
Boy Scout Troop 237 marched behind its banner near the head of the parade.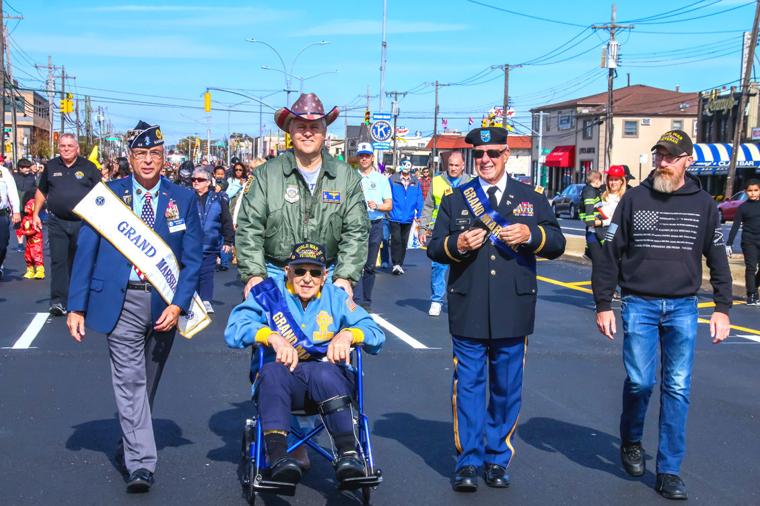 Costumed Cross Bay 3
Leading the march were Alesia, left, Ronnie B. West, a retired Marine Corps master sergeant, pushing 98-year-old World War II veteran Ermondo Puccio and Colonel Rick Rhodes (ret.).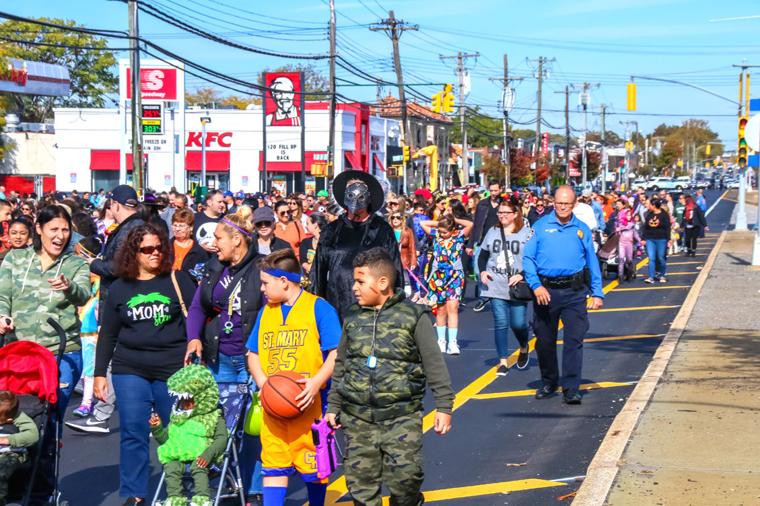 Costumed Cross Bay 4
The line of march down Cross Bay Boulevard — newly repaved for the first time in more than 20 years — stretched for blocks as hundreds of neighborhood kids walked and waved their way to the foot of the Joseph P. Addabbo Memorial Bridge for hot dogs, pizza, games and rides.