Raising hope and funds 2
PHOTO COURTESY GREGORY GRAMBO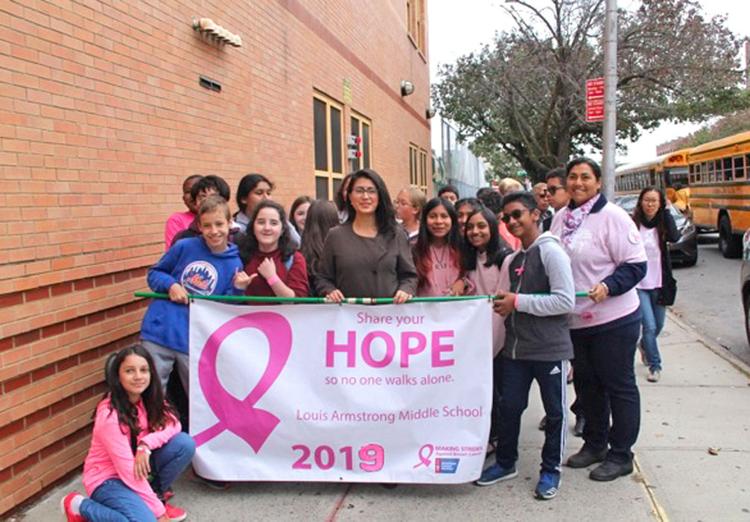 As featured on
For over a month, students at the Louis Armstrong Middle School, IS 227, prepared for their Breast Cancer Awareness Walk-A-Thon. With the help of teacher Anna Tinoco, at top center with Principal Helen Ponella, they created posters and collected donations for the American Cancer Society. Together with staff, they raised more than $1,500.
The school's goal was to help give children a voice and set up opportunities that will allow them to begin to make decisions about causes that are becoming important to them.
Weekly News Headline
Would you like to receive our weekly news email? Signup today!