106th Pct. Cop of the Month 1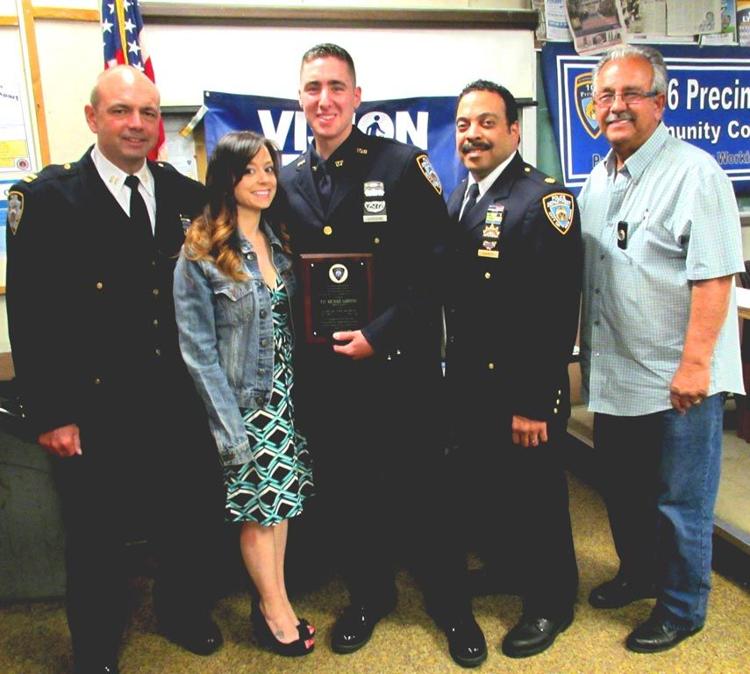 As featured on
The 106th Precinct last Wednesday honored Officer Michael Sardone as its Cop of the Month for arresting two men who tried to rob someone at knifepoint.
The suspects approached the victim on Liberty Avenue on April 5 at about 5 a.m., Deputy Inspector Jeffrey Schiff, commanding officer of the precinct, said.
Weekly News Headline
Would you like to receive our weekly news email? Signup today!