Shades of purple across Queens 1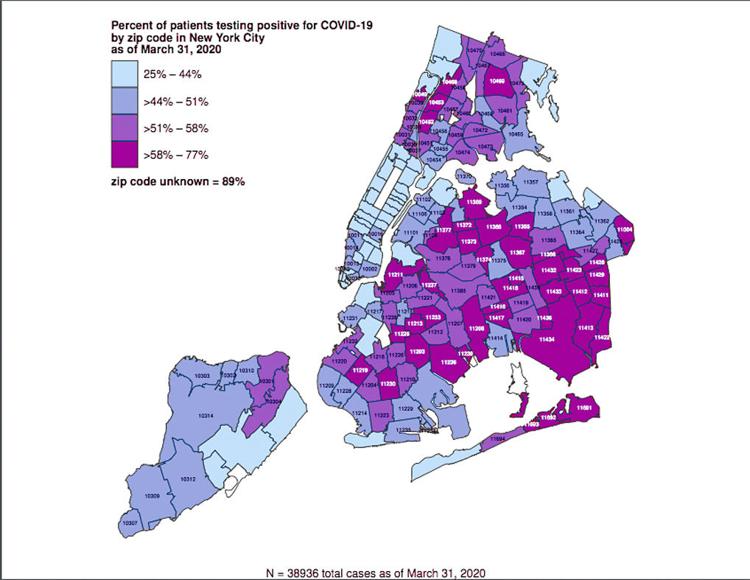 Tags
As featured on
The Department of Health has released a map depicting the rate at which patients are testing positive for COVID-19 across the city, but even Mayor de Blasio admits that the daily updated data doesn't provide much.
"This information only tells you part of the picture because the testing patterns have been so inconsistent," de Blasio said at the map's March 27 announcement. "We're going to keep digging down to figure out if there are any particular areas that need particular strategic approaches."
Weekly News Headline
Would you like to receive our weekly news email? Signup today!