Rally calls for new response to EDPs
Woman claims improper arrest, says cops not trained for mental health calls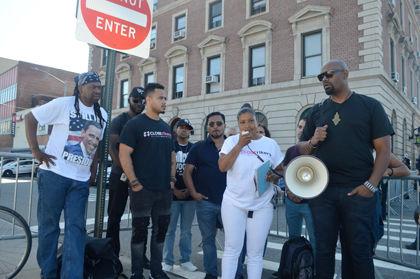 Rally calls for new response to EDPs 1
Speaking at a protest at the 103rd Precinct in Jamaica, Peggy Herrera, with microphone, accused offi cers of improperly arresting her when responding to a 911 call made when her son was having a mental health crisis. But she and others also are calling for changes in how the city responds to emotionally disturbed persons.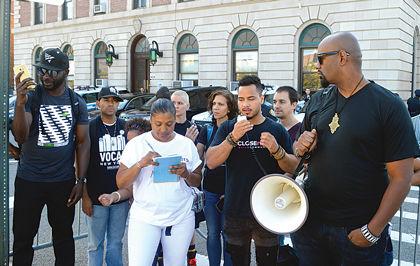 Rally calls for new response to EDPs 2
Vidal Guzman, second from right, of JustLeadershipUSA addresses a group supporting Peggy Herrera, in white, outside the 103rd Precinct in Jamaica. Herrera claims officers abused their authority when responding to a call involving her son with emotional problems, and that police are not properly trained to handle such situations.