It's official: Cabán concedes to Katz
Six weeks after primary, Borough Prez wins Dem DA nod by 55 votes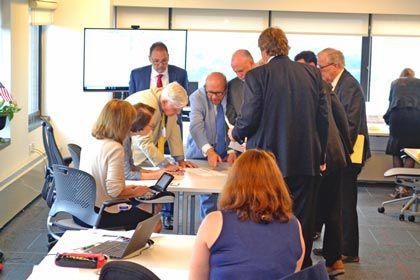 It's official: Cabán concedes to Katz 1
State Supreme Court Justice John Ingram of Brooklyn, at left in beige jacket, studied ballots one by one on Tuesday to determine who had won the June 25 Democratic primary for Queens district attorney. He was surrounded by attorneys for public defender Tiffany Cabán and Borough President Melinda Katz the latter of whom was determined to have won the contest by only 55 votes. As of now, Katz faces only nominal Republican opposition in November.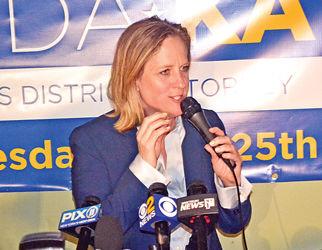 It's official: Cabán concedes to Katz
Queens Borough President Melinda Katz now is the official Democratic nominee for district attorney following Tuesday's concession from Tiffany Cabán.