Gang graffiti found before Sunday Mass 1
facebook photos: Sacred heart of jesus rc church, left, and Kristy Proscia Predescu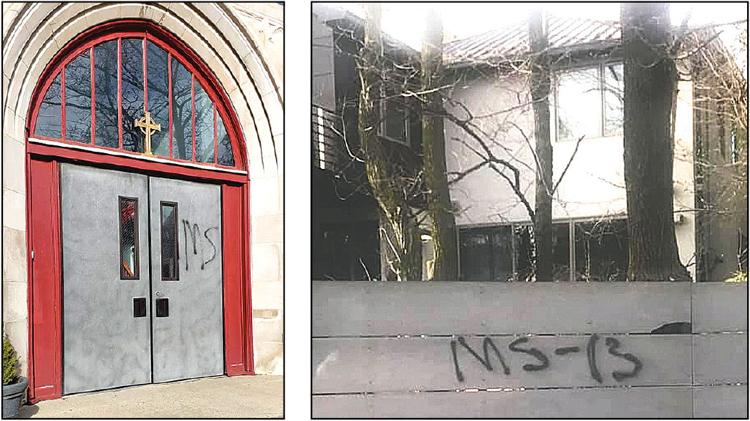 Tags
As featured on
Multiple MS-13 graffiti tags were found sprinkled throughout a half-mile radius in Bayside early Sunday morning, including on the front doors of Sacred Heart of Jesus Church and its accompanying school.
The Jan. 12 vandalism referenced the international criminal gang Mara Salvatrucha, commonly known as MS-13, that is notorious for extreme violence. The gang, mostly made up of Central American members, is spread throughout the country, committed a 2017 murder in nearby Alley Pond Park in Oakland Gardens.
Weekly News Headline
Would you like to receive our weekly news email? Signup today!