Flying the 'Little Guyana' sign high 2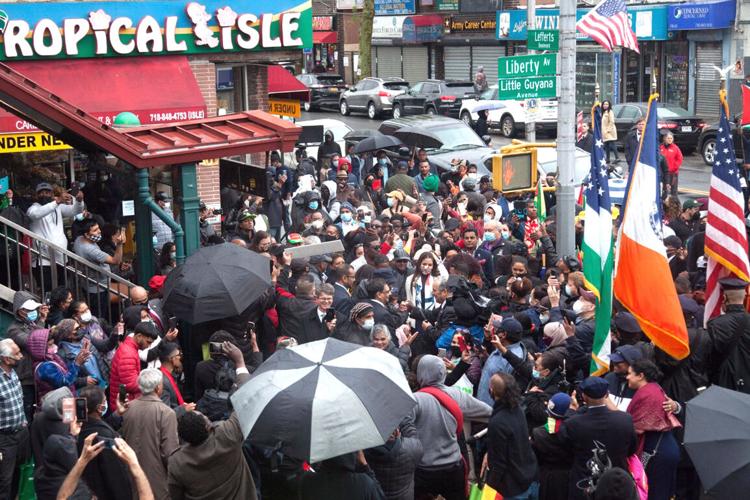 As featured on
New York City formally recognized the contributions of the Guyanese community in Queens last Saturday with the long-requested co-naming of the intersection of Lefferts Boulevard and Liberty Avenue as Little Guyana Avenue.
The stretch of Liberty Avenue from Woodhaven Boulevard to the Van Wyck Expressway has been known as Little Guyana for decades. At the ultimate stop of the elevated A train at the Lefferts Boulevard station, where the new street sign is located, the neighborhood abounds in Indo-Caribbean bakeries, outdoor produce markets and many other Guyanese businesses.
Weekly News Headline
Would you like to receive our weekly news email? Signup today!