Crime in Queens parks up from 2018 1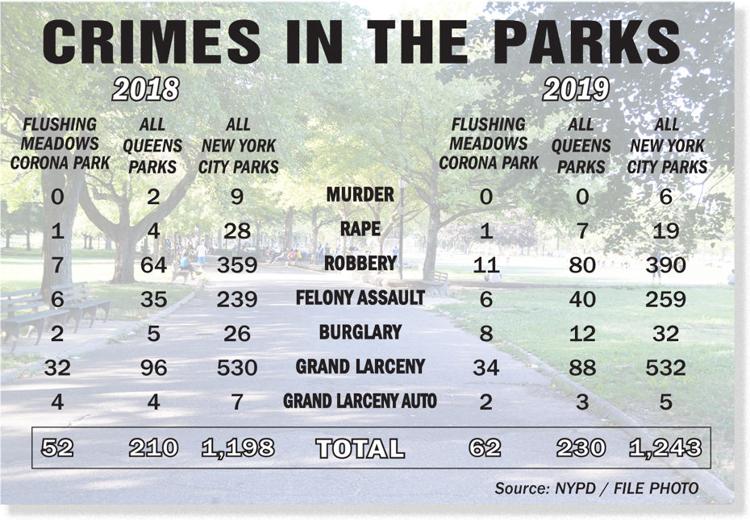 Tags
As featured on
Statistics from the first three quarters of 2019 showed a slight decrease in overall crime in Queens parks when compared to the same time frame in 2018, but a sudden spike from October to December confirms that crime is on an upward trajectory.
According to newly released NYPD statistics, the total index crimes — murder, rape, robbery, felony assault, burglary, grand larceny and grand larceny of a vehicle — throughout city parks rose by 3.8 percent between 2018 and 2019. Queens parks index crimes saw a 9.5 percent increase for the year.
Weekly News Headline
Would you like to receive our weekly news email? Signup today!