City gives residents relief on sidewalks
Blaz takes responsibility for damage from trees; repairs get expedited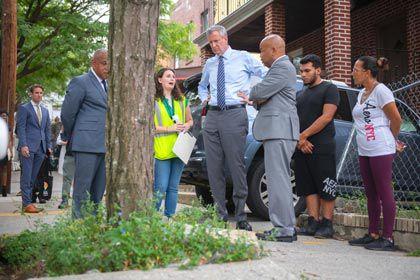 City gives residents relief on sidewalks 1
Mayor de Blasio and Assembly Speaker Carl Heastie on Tuesday announced in the Bronx that homeowners would no longer receive violations and have to pay for sidewalk damage caused by city trees. The policy had been highly unpopular in Queens, with many residents and leaders calling it unfair.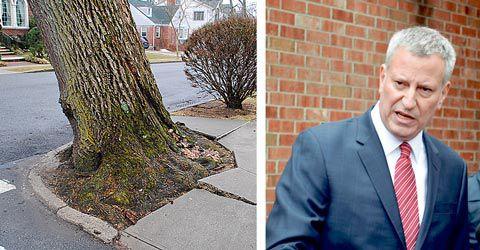 City gives residents relief on sidewalks 2
Due to a new policy change announced by Mayor de Blasio, the city will no longer issue violations to homeowners for damage to sidewalks from public trees — like the one above in Bayside — in front of their homes.