Bloomberg Bayside base grand opening 1
Photo by katherine donlevy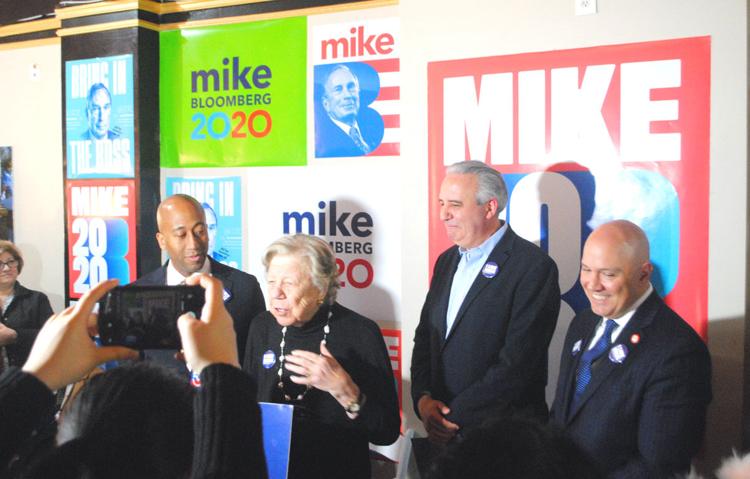 Tags
As featured on
Assemblymember Clyde Vanel (D-Queens Village) and City Councilmember Paul Vallone (D-Bayside) became the first New York City elected officials to endorse former Mayor and presidential hopeful Mike Bloomberg, voicing their support at the official opening of the candidate's Bayside campaign headquarters Feb. 6.
"Are we fired up?" Vanel chanted as the crowd cheered on. "This is a very important time in this country, this is a very serious time in this country as we see what's going on in Washington. The stakes are very high and this is one of the most important elections of our lifetime ... he is a proven leader that gets things done. We need an America that we're proud of and Mike is that person."
Weekly News Headline
Would you like to receive our weekly news email? Signup today!