The 111th Precinct welcomes new boss 1
photo by Katherine donlevy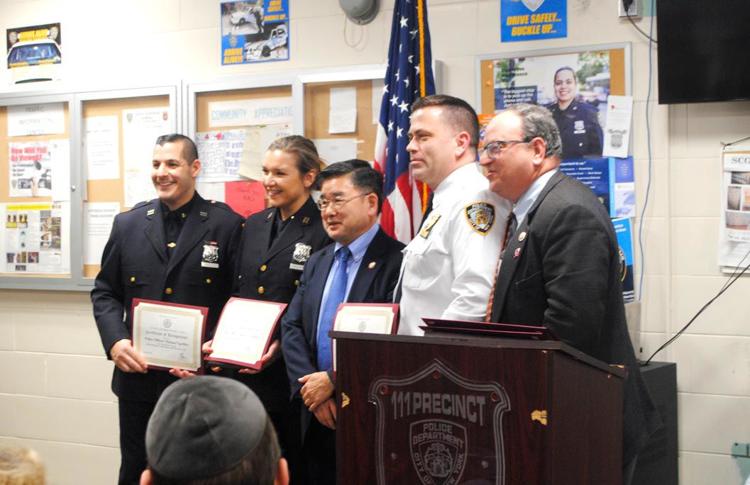 Tags
As featured on
Deputy Inspector John Hall has handed the reins of the 111th Precinct over to its new commanding officer, Capt. John Portalatin.
"All good things have to come to end," said Hall at the precinct's Jan. 7 community council meeting. "It was an honor. It was a privilege working for the 111. This is a great neighborhood, and you have great cops here. I couldn't be prouder to have served here and I thank you for your support during my tenure."
Weekly News Headline
Would you like to receive our weekly news email? Signup today!