High school unveils high-tech bio lab 1
PHOTO BY KATHERINE DONLEVY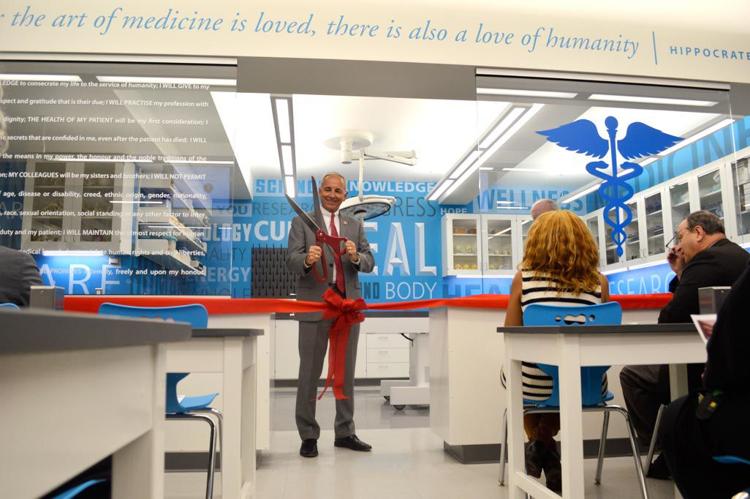 Tags
As featured on
After generous donations from NewYork-Presbyterian/Queens and the school's alumni, St. Francis Preparatory School built a new state-of-the-art anatomy and biology lab this summer, and celebrated with a ribbon-cutting ceremony Friday, Dec. 13.
The upgraded lab lies below a Hippocrates quote: "Wherever the art of medicine is loved, there is also a love of humanity." The room is filled with new desks and equipment, and includes an "operating room," with an anatomage table. The anatomy visualization system allows students to perform virtual surgery on human and animal cadavers, as well as use clinical diagnostic tools.
Weekly News Headline
Would you like to receive our weekly news email? Signup today!