The City of Science 2
PHOTO BY JULIE ROSSMAN. WORLD SCIENCE FESTIVAL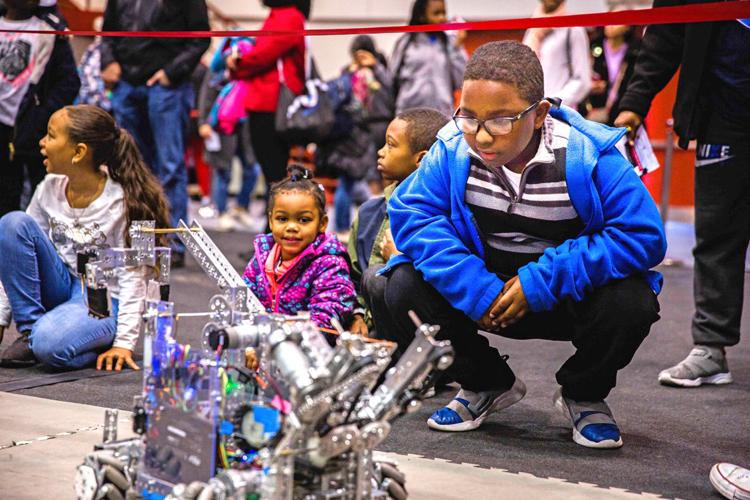 Tags
As featured on
Students from 90 schools and their families gathered in the gym at York College in Jamaica on Nov. 3 for "City of Science," an interactive event with hands-on and sometimes larger-than-life attractions and activities with a focus on science, technology, engineering and math.
More than 2,000 families were estimated to have visited the free event.
Weekly News Headline
Would you like to receive our weekly news email? Signup today!