Thanks for helping hands 2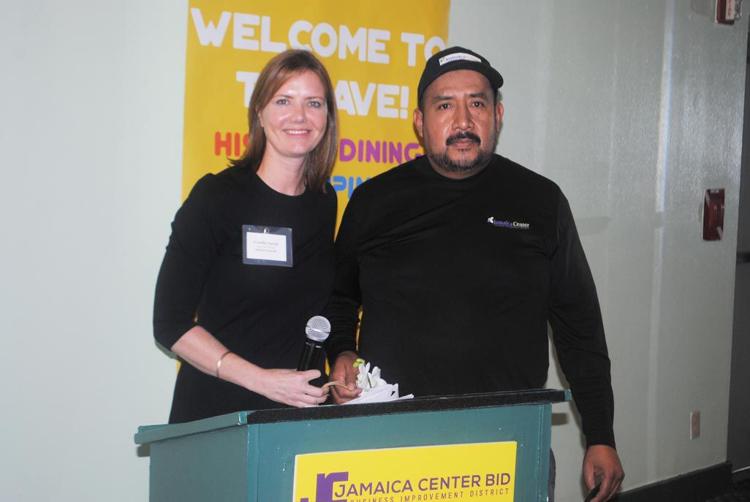 As featured on
The Jamaica Business Improvement District honored two people for their contributions to the community at the group's 40th annual membership meeting on Nov. 7.
At top, Jamaica BID Executive Director Jennifer Furioli gives a certificate of appreciation and a gift bag to Roy Fox, who has served as the caretaker at the Rufus King Manor Museum for 30 years.
Weekly News Headline
Would you like to receive our weekly news email? Signup today!