Eastern/Southeast Queens News
Stories from Jamaica, Springfield Gardens, Hollis, Queens Village, St. Albans, Laurelton, Richmond Hill, Rochdale Village, and South Ozone Park
Top Story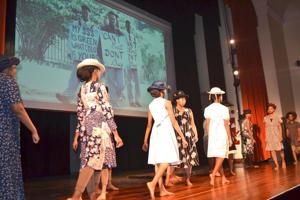 Southeast Queens marked the Rev. Martin Luther King Jr.'s birthday in both solemn and celebratory fashion Monday afternoon at the Jamaica Performing Arts Center in Jamaica.More than 300 people attended the annual ceremony sponsored by the office of Councilman Daneek Miller (D-St. Albans).
Posted: January 23, 2020

The NYPD is conducting a massive manhunt for the man who attacked and raped a 27-year-old woman as she walked along Jamaica Avenue at about 4 a.m. on Saturday, Jan. 18.

According to police, the woman was walking an unspecified distance behind the man when he stopped in front of 163-18 Jamaica Ave., an office building with businesses on the ground floor located within the NYPD's 103rd Precinct.
Posted: January 23, 2020

Officials from Queens are less than enthusiastic about the rate hikes approved for Con Edison Jan. 16, but the utility and the state's Public Service Commission say they will benefit clean energy initiatives that have been mandated by the state while increasing service reliability and safety.

The commission, by a 4-1 vote, allowed increases for electricity of 3.1, 3.8 and 3.3 percent starting this year; and increases of 6.7, 7.3 and 6.5 percent for gas.
Updated: January 23, 2020 - 1:36 pm

The seven candidates then looking to fill the nine-month interim role of Queens borough president gathered Wednesday, Jan. 12 for a community-led forum at the Israel Center for Conservative Judaism in Hillcrest.

The forum, organized by the mid-Queens community council, invited City Council Deputy Leader Jimmy Van Bramer, former Senior Executive Assistant District Attorney James Quinn, police reform advocate and former sergeant Anthony Miranda, Councilmember Donovan Richards, community activist and map maker Danniel Sun Maio, former Councilmember Elizabeth Crowley and Councilmember Costa Constantinides to prove why they would be the best choice for the position.
Posted: January 23, 2020

Sources within the Metropolitan Transportation Authority have told the Chronicle that those working on the project to redesign the Queens bus system were taken aback by last week's announcement that the union for the borough's bus drivers disapprove of the most recent proposal.

The group "was surprised to see the remarks" that were contained in a statement from Mark Henry, president and business agent of the Amalgamated Transit Union Local 1056. And the agency, reached for comment, was not quite as diplomatic.
Updated: January 23, 2020 - 2:14 pm

"My daughter, last month, was a victim of sexual assault!" yelled a father from the crowd at the Jan. 16 Community District Education Council meeting at Bayside's MS 74. His shouts at city Schools Chancellor Richard Carranza sparked a passionate outcry from surrounding parents that proved uncontrollable enough to shut the meeting down early and force Carranza to make a backstage exit.

"Answer this man! His daughter was a victim of sexual assault!" another man bellowed at Carranza, incentivizing much of the audience to join in the shouting.
Updated: January 23, 2020 - 12:33 pm

Citing "family circumstances," Councilman Jimmy Van Bramer (D-Sunnyside) announced Wednesday that he is dropping out of the special election for borough president, which will be held on March 24.

"My family is the reason I love this borough and its residents; they are the ones who instilled Queens values in me and inspired me to be an advocate for working families," he said. "But family circumstances have been weighing on me for some time, causing me to reconsider the timing and feasibility of this campaign."
Posted: January 23, 2020

Text Jimmy Heath, the saxophonist, composer and arranger who launched the jazz studies program at Queens College in the early 1990s and then went on to form the unique Queens Jazz Orchestra, died Sunday at age 93.

Heath, who was named a National Endowment of the Arts Jazz Master in 2003, was among a handful of jazz musicians who came up in the early years of bebop and was still performing in his nineties.
Posted: January 23, 2020

The Honor Legion, the oldest fraternal organization within the NYPD, last week welcomed two members of the 103rd Precinct in Jamaica to its ranks.

Anti-Crime Officers Alex Schneider and Dillon Tonne were inducted at a ceremony for going above and beyond the call of duty.
Posted: January 23, 2020

The office of state Sen. Leroy Comrie (D-St. Albans) and HeatShare are offering financial assistance to eligible residents to help pay their home heating bills and prevent turnoffs under the Home Energy Assistance Program.

HEAP representatives are at Comrie's district office on Tuesdays from 9 a.m. to 5 p.m. A person may qualify if one is elderly or disabled or receives Supplemental Nutrition Assistance Program or SNAP benefits, Temporary Assistance or Supplemental Security income; can provide valid Social Security numbers for each member of the household and if all members are U.S. citizens, noncitizen nationals or qualified aliens.
Posted: January 23, 2020

The NYPD is investigating the death of a man found tied up in a burning building in Queens Village in the early-morning hours of Monday, Jan. 20.

Police said officers in the 105th Precinct responded to a call at approximately 3:13 a.m. reporting a fire at 103-18 217 St.
Friday 01/24/2020
Thursday 01/23/2020