Painting the town in Glendale 2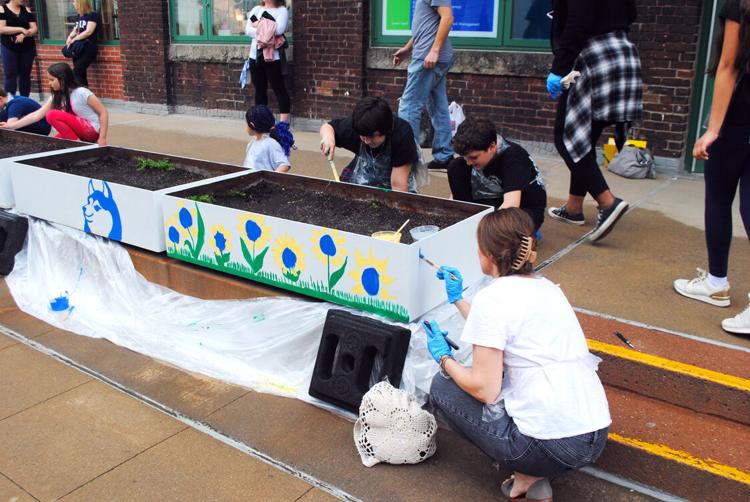 As featured on
Area students dropped by The Shops at Atlas Park last Friday to brush up on their creative skills and beautify the shopping and walking landscape.
Angela Able, an art teacher at PS 91 Richard Arkwright School, said mall management invited the students from her school and the St. Margaret Catholic Academy in Middle Village to paint the numerous flower boxes that adorn the sidewalks — including these just below the Chronicle's window.
Weekly News Headline
Would you like to receive our weekly news email? Signup today!