Forest Hills High students fight hate 1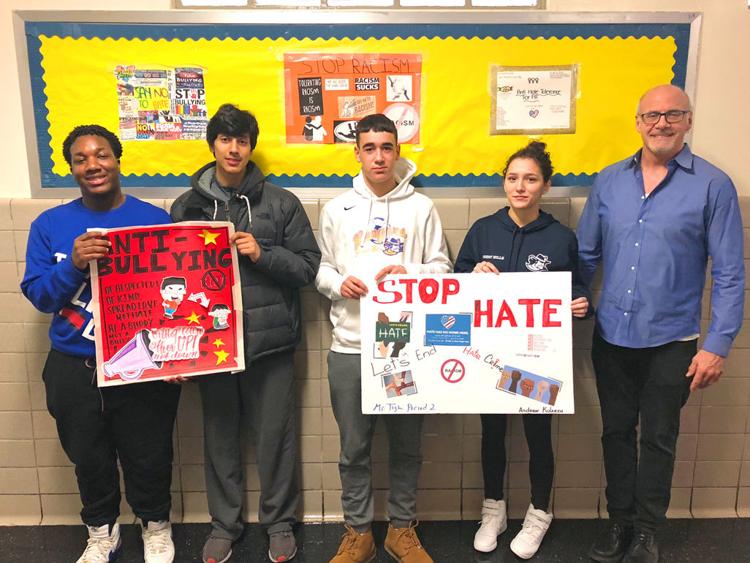 As featured on
After the shooting at the Tree of Life Synagogue in Pittsburgh, Pa., students in Daniel Tighe's history classes at Forest Hills High School sent letters offering condolences.
The students also began a school-wide anti-hate poster campaign as students try to spread messages of positivity and inclusion.
Weekly News Headline
Would you like to receive our weekly news email? Signup today!