Works that memorialize friends from the Holocaust
QCC exhibits works by one of the Holocaust's youngest survivors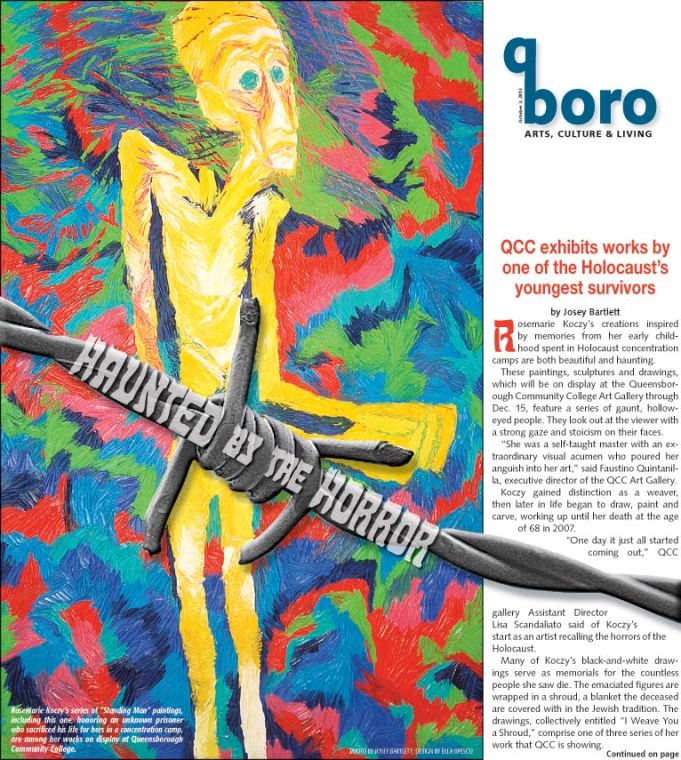 Works that memorialize friends from the Holocaust 1
Rosemarie Koczy's series of "Standing Man" paintings, including this one, honoring an unknown prisoner who sacrificed his life for hers in a concentration camp, are among her works on display at Queensborough Community College.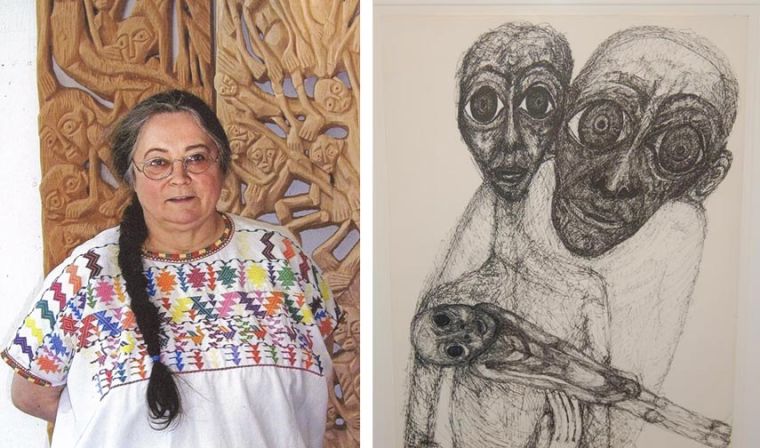 Works that memorialize friends from the Holocaust 2
Rosemarie Koczy, shown with one of her carved hanging sculptures, created thousands of artworks based on her early years spent in Nazi concentration camps. Many are on display at Queenborough Community College until Dec. 15.