The idea behind the razzle dazzle truck
Artist Andrea Bergart gears up to paint her second cement truck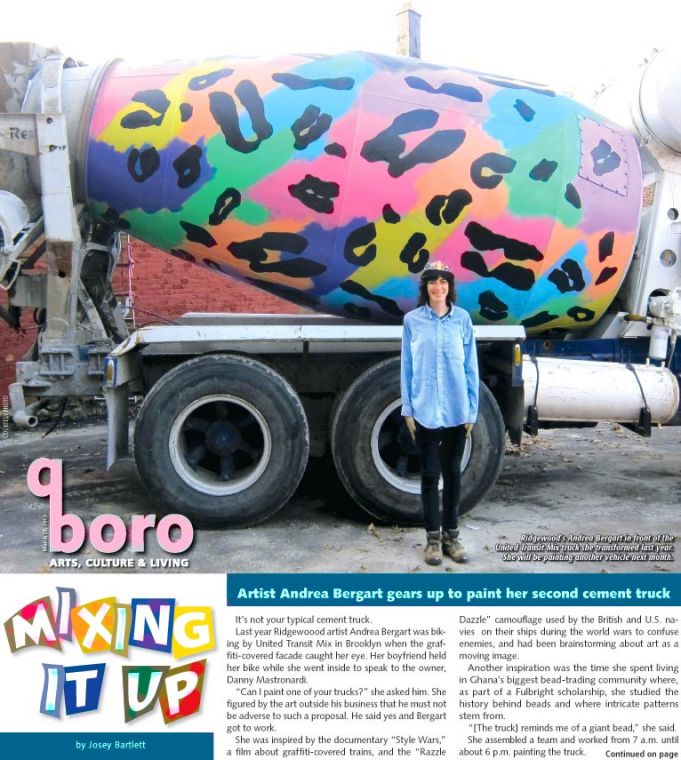 The idea behind the razzle dazzle truck 1
Ridgewood's Andrea Bergart in front of the United Transit Mix truck she transformed last year. She will be painting another vehicle next month.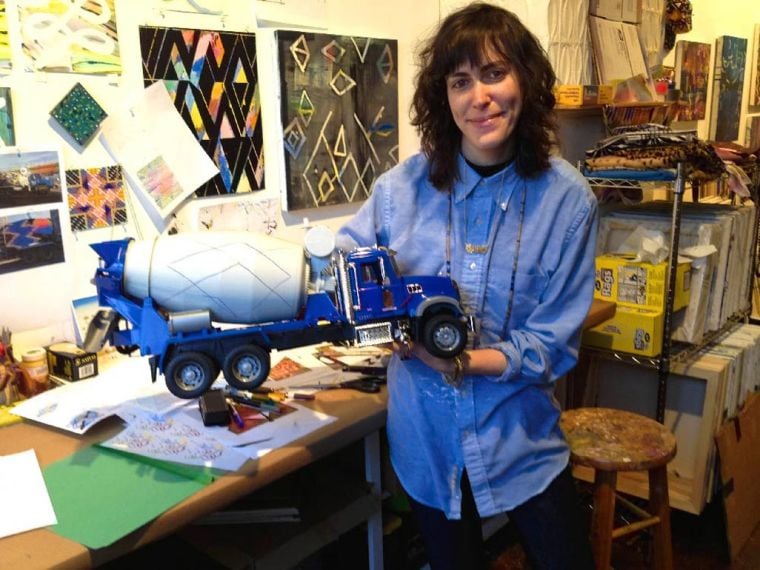 The idea behind the razzle dazzle truck 2
Andrea Bergart — bead historian and painter — experiments with patterns on a toy cement truck at her studio in Ridgewood.