Sean Kenney creates art from play
The 'professional kid' makes professional art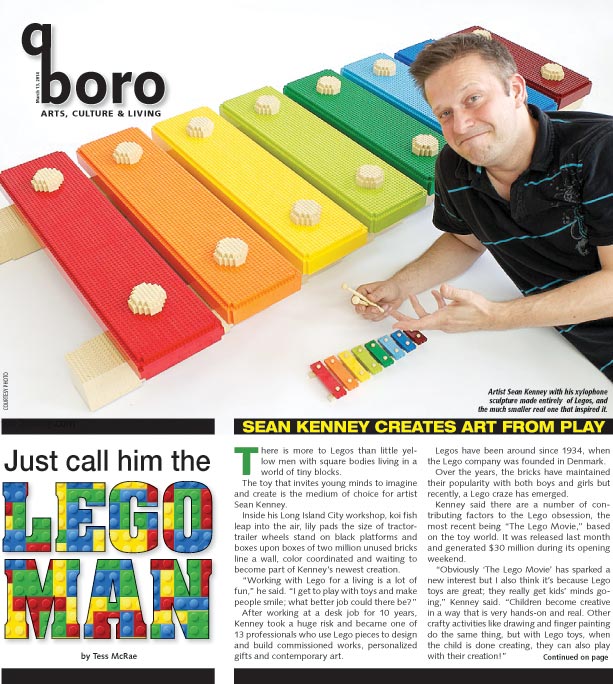 Sean Kenney creates art from play 1
Artist Sean Kenney with his xylophone sculpture made entirely of Legos, and the much smaller real one that inspired it.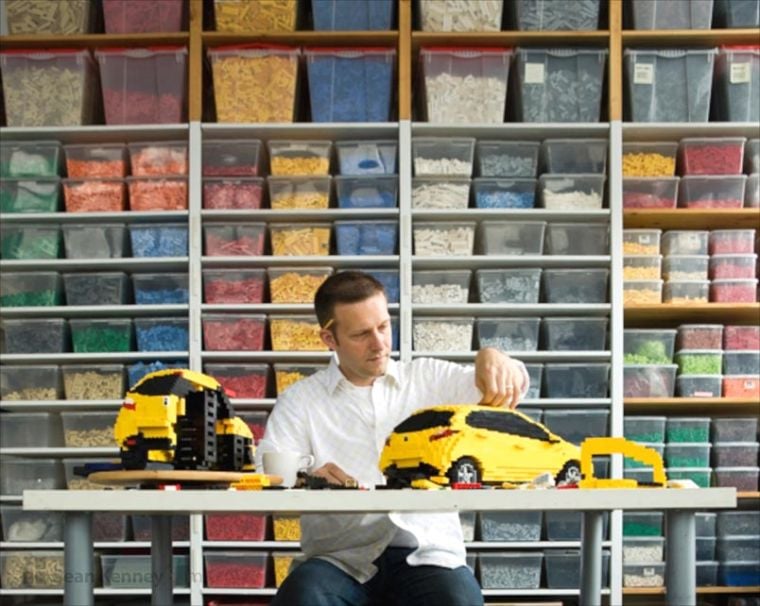 Sean Kenney creates art from play 2
Sean Kenney works on a car in his workshop in Long Island City. The boxes behind him contain more than 2 million assorted Legos.