Queens Council on the Arts hosts 'wacky' block party
Play stoop ball and paint with fishin' lines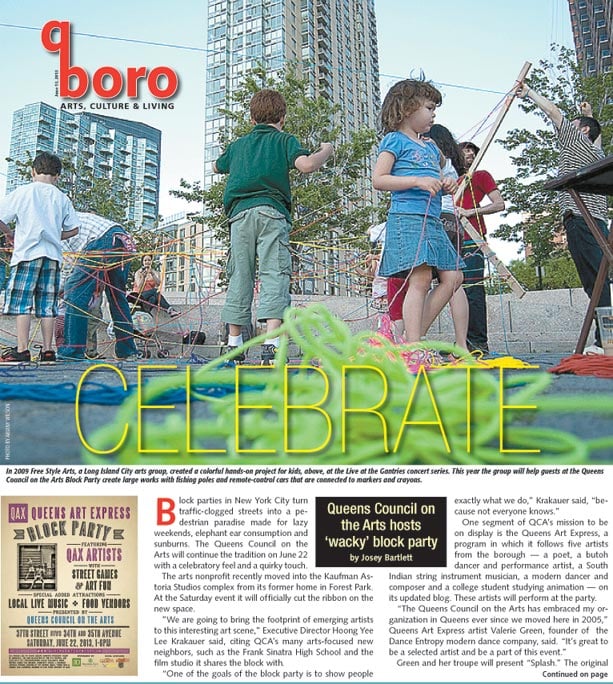 Queens Council on the Arts hosts 'wacky' block party 1
In 2009 Free Style Arts, a Long Island City arts group, created a colorful hands-on project for kids, above, at the Live at the Gantries concert series. This year the group will help guestsat the Queens Council on the Arts Block Partycreate large works with fishing poles and remote-control cars that are connected to markers and crayons.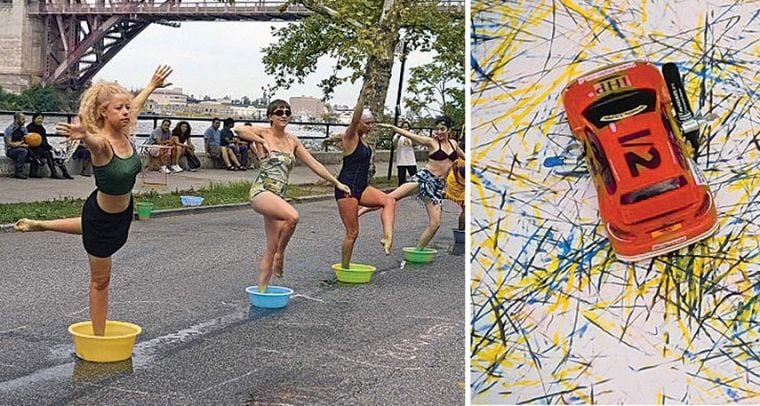 Queens Council on the Arts hosts 'wacky' block party 2
Dance Entropy modern dance company members including its founder Valerie Green, left, will perform "Splash." A project produced by Free Style Arts will allow guests to create art with remote control cars armed with markers.