Frankenstein play starts out fun, ends darkly
Peculiar neighbor changes one couple's lives forever in 'Frankenstein Upstairs' at the Secret Theatre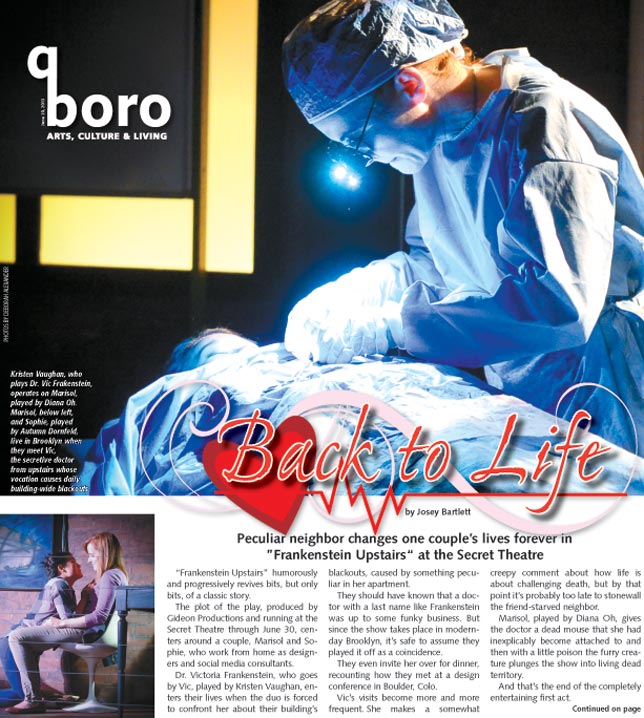 Frankenstein play starts out fun, ends darkly 1
Kristen Vaughan, who plays Dr. Vic Frakenstein, operates on Marisol, played by Diana Oh. Marisol, bottom left, and Sophie, played by Autumn Dornfeld, live in Brooklyn when they meet Vic, the secretive doctor from upstairs whose vocation causes daily building-wide blackouts.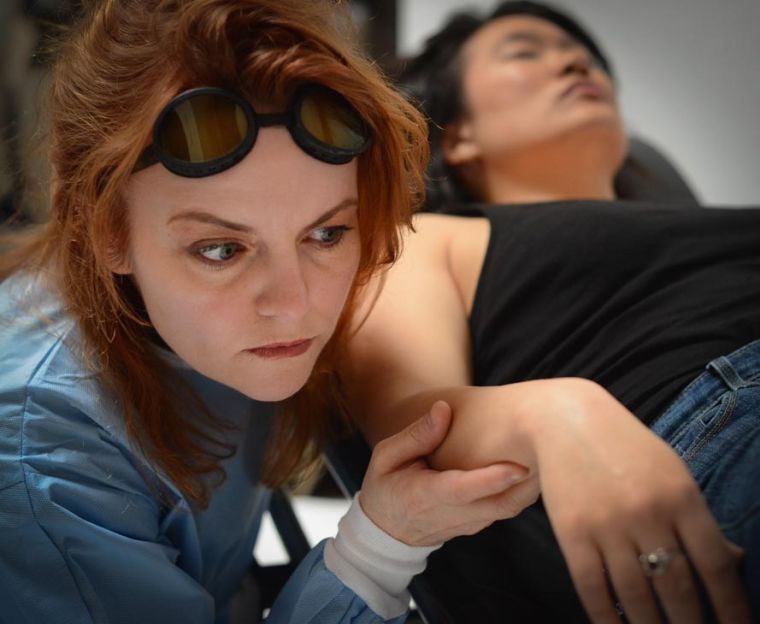 Frankenstein play starts out fun, ends darkly 2
Vic Frankenstein operates on Marisol in the Gideon Productions' play "Frankenstein Upstairs," showing at the Secret Theatre.