Felix Sherman's fleet of flying characters
Simplicity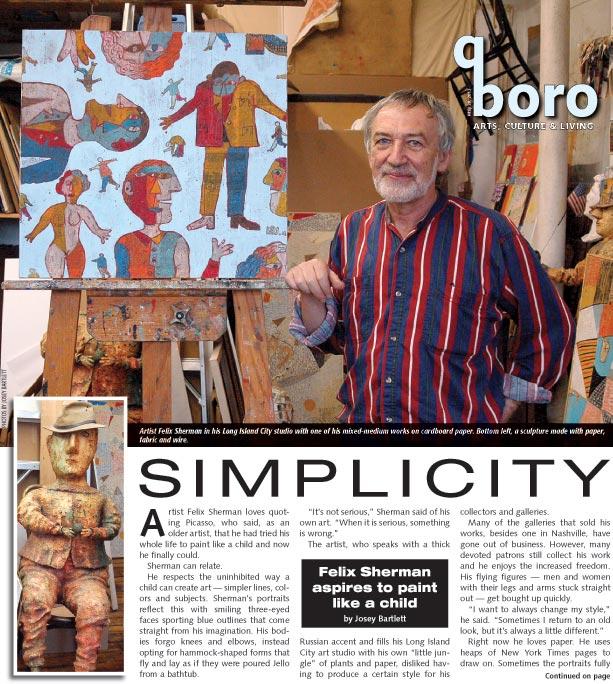 photos by Josey Bartlett
Felix Sherman's fleet of flying characters 1
Artist Felix Sherman in his Long Island City studio with one of his mixed-medium works on cardboard paper. Bottom left, a sculpture made with paper, fabric and wire.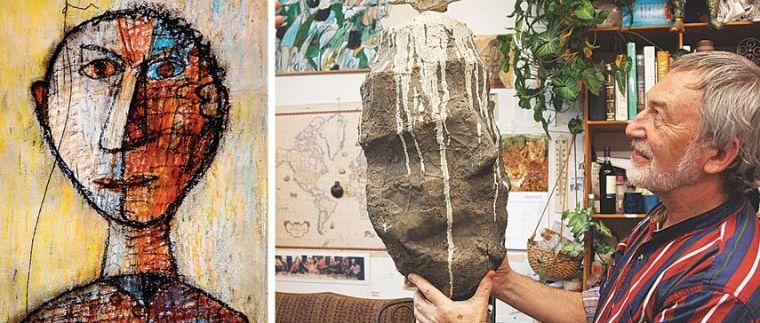 PHOTOS BY JOSEY BARTLETT
Felix Sherman's fleet of flying characters 2
Felix Sherman, an artist who showed his works in the LIC Arts Open this year, with one of his sculptures, right, and one of his mixed media works done on paper.