Anthony Weiner addresses scandal, Queens issues with Chronicle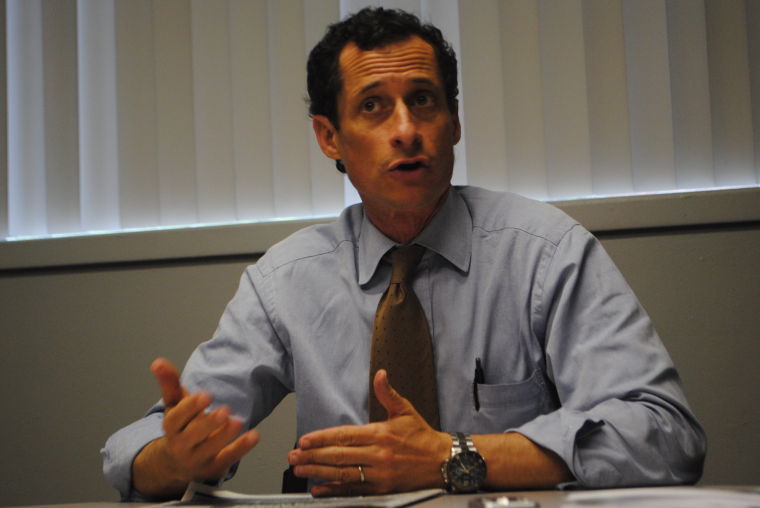 Anthony Weiner 1
Mayoral candidate and former congressman Anthony Weiner stopped by the Queens Chronicle offices May 24 for his first editorial board interview since announcing his run for City Hall.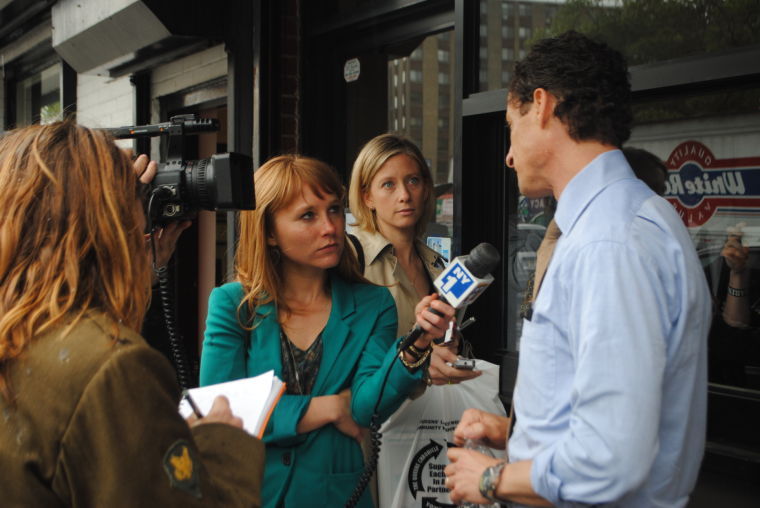 Anthony Weiner 2 media
Reporters from NY1 and the New York Post, left, waited outside the Queens Chronicle offices for a chance to interview former Rep. Anthony Weiner after he spoke with the Chronicle's editorial board. At center rear is Weiner campaign aide Barbara Morgan.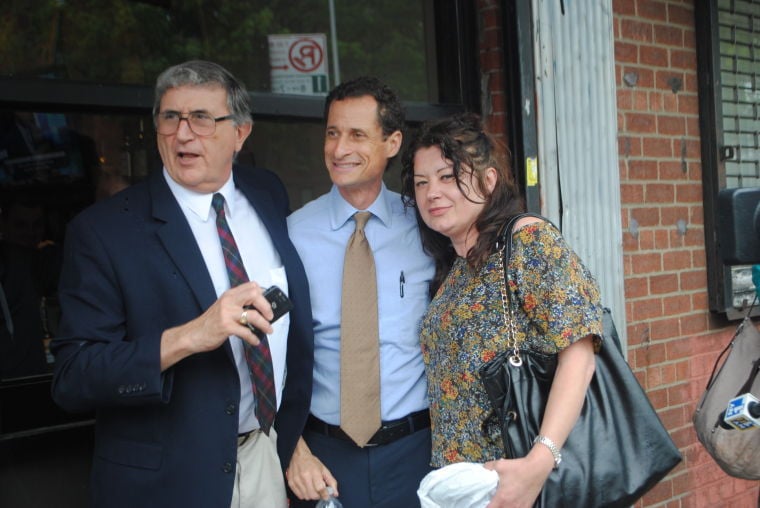 Anthony Weiner 3 constituents
Two fans of former Rep. Anthony Weiner posed with him for a photo taken by his aide, Barbara Morgan, after they spotted him from their seats inside Barosa Brick Oven Pizza, located next door to the Queens Chronicle.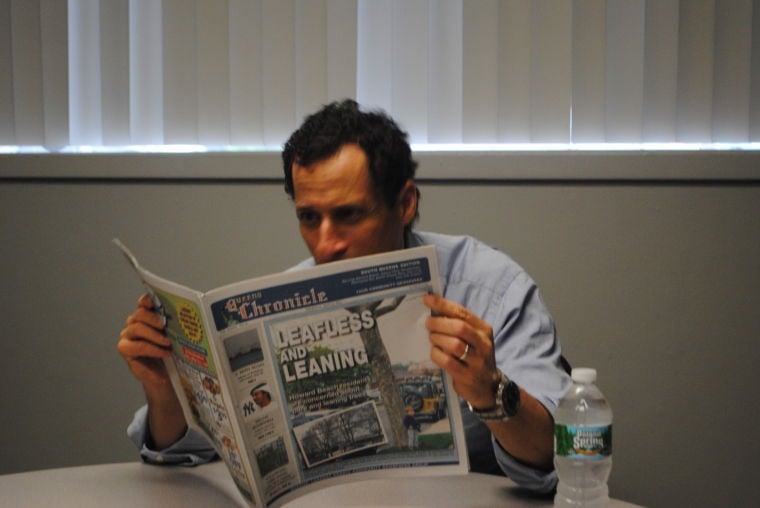 Anthony Weiner 4 Chronicle
Former Rep. Anthony Weiner took copies of all eight editions of the first Queens newspaper whose offices he visited since announcing his candidacy for mayor — and made sure to glance at the latest issue before the interview even began.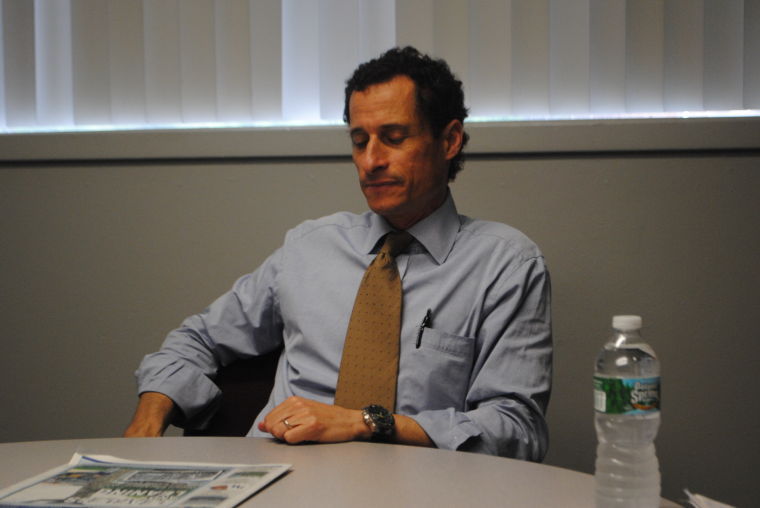 Anthony Weiner 5
Former Rep. Anthony Weiner sounded contrite when acknowledging that he had hurt his constituents and, above all, his wife, by some of his past behavior and the lies he initially told about it.