The last graduates from Bryant
by Josey Bartlett, Associate Editor
The class of 2012 will be the last class after 123 years to graduate from William Cullen Bryant High School. The school will close this summer and reopen next school year as the Academy of Humanities and Applied Sciences at the William Cullen Bryant Campus.
"Don't let anyone tell you otherwise. Bryant High School is a success story. You are all success stories," said Councilman Jimmy Van Bramer (D-Sunnyside), an alumnus of the high school and one of the many Queens politicians who rallied against the closing.
"This is the last graduating class of Bryant High School as we know it," English teacher Alysoun Roach said at the ceremony at St. John's University on Tuesday morning.
However, she continued in a more hopeful tone by summarizing the words of poet and the school's namesake William Cullen Bryant by saying "Don't cry over change, but cry if nothing ever changes."
And this class has a lot of changes and decisions ahead of them as they leave high school.
"Buckle up: this is just the beginning of your life," salutatorian Samer Khawaja said.
All of the student speakers Khawaja, senior class president Evelyn Rosas and valedictorian Ikramullah Khan, spoke of following dreams.
Khan said he was disappointed to hear an acquaintance had left his dreams of becoming a musician behind in order to follow a more lucrative future.
"Money is not everything," he said.
However, he said, through the years he has perhaps matured and left his aspirations of becoming Spider-Man in the past, he still plans on following his passions.
Khan will attend Queens College in the fall. "Aim for the horizon," he said. "Don't follow success, let success follow you."
Images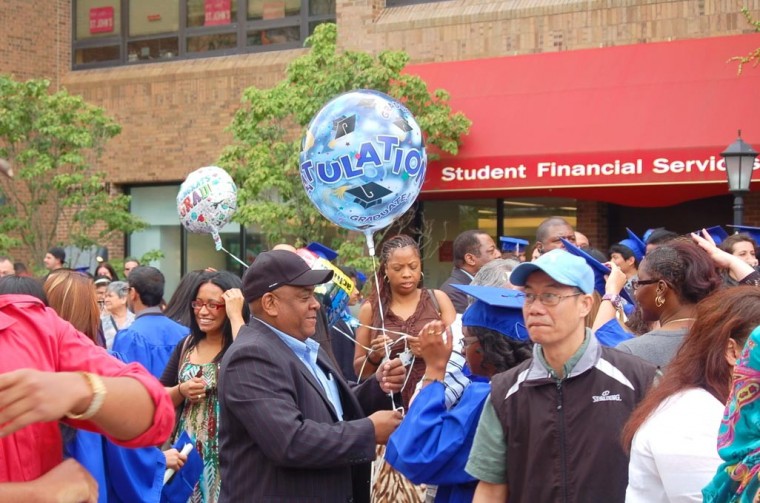 The last graduates from Bryant
Proud parents waited for their graduates outside.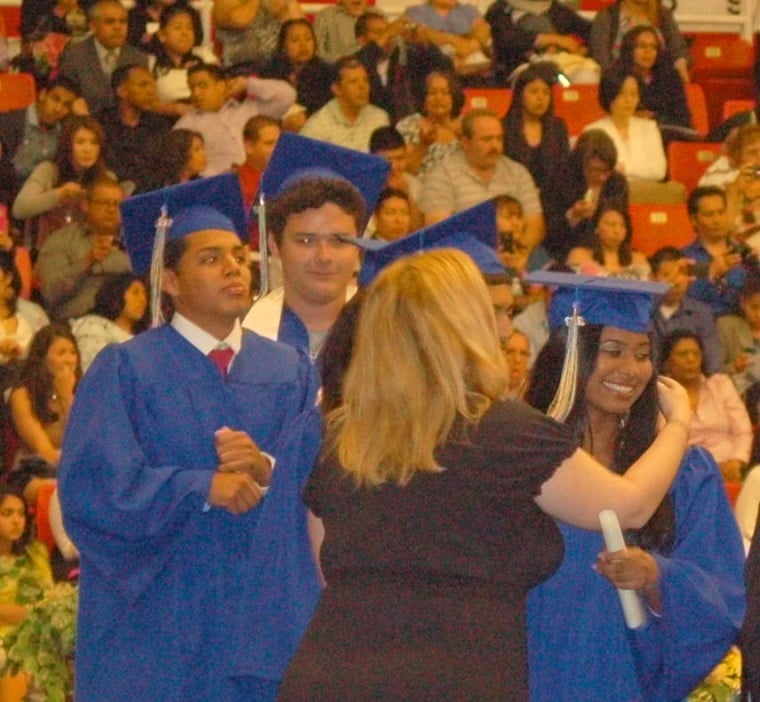 The last graduates from Bryant
Graduates get big hugs with their diplomas.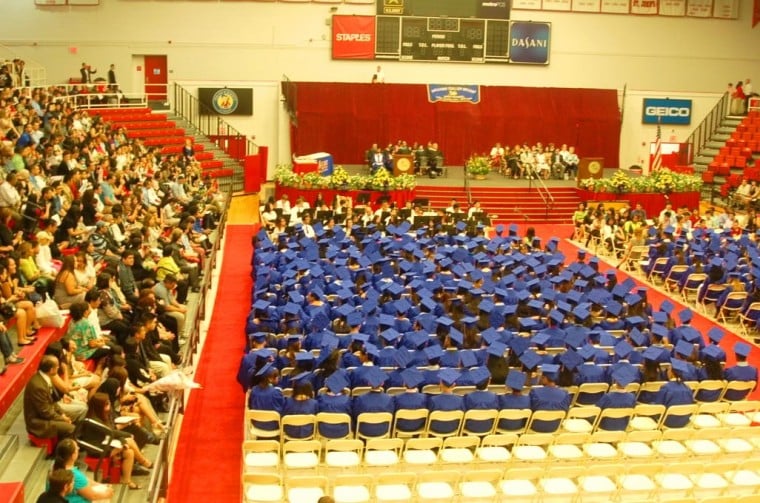 The last graduates from Bryant
Families and students pack the St. John's University auditorium,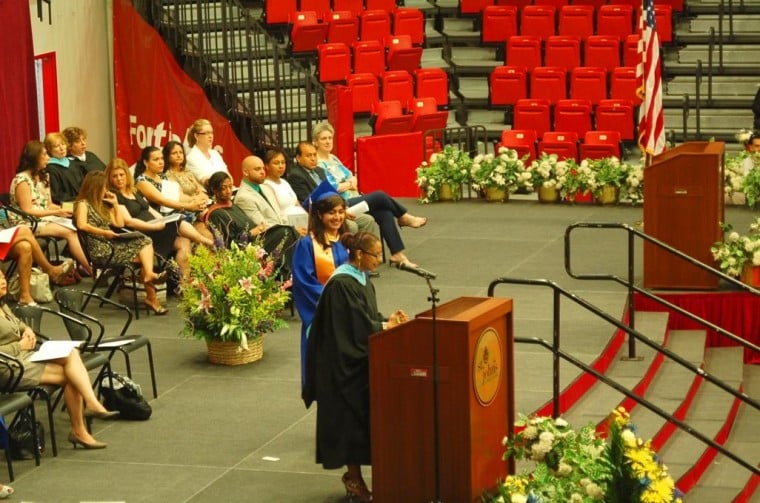 The last graduates from Bryant
Principal Namita Dwarka introduces salutatorian Samer Khawaja.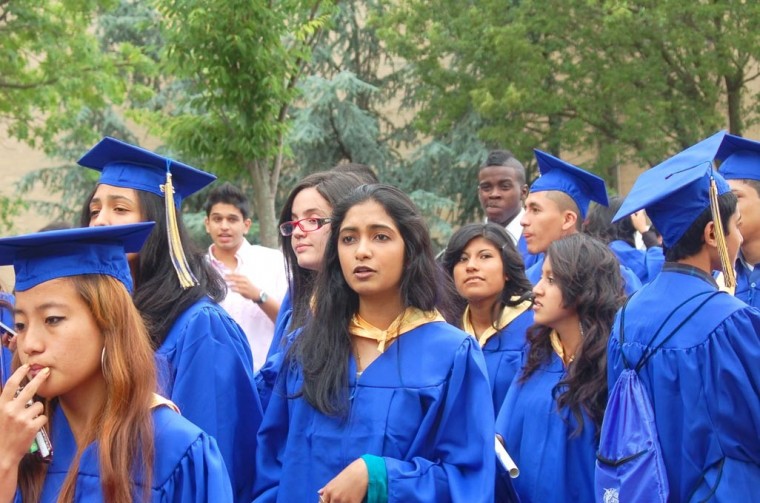 The last graduates from Bryant
Students file out of the auditorium to the beat of their school song,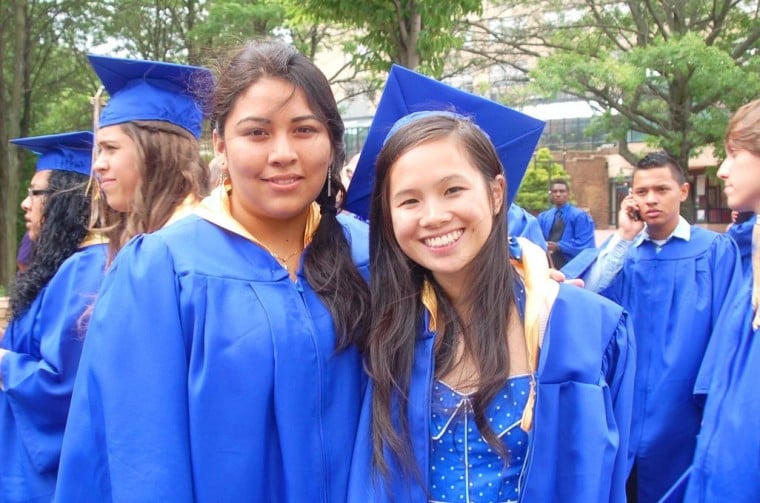 The last graduates from Bryant
Bryant High School seniors Sandra Santiago and Grace Xie are all smiles after their graduation ceremony.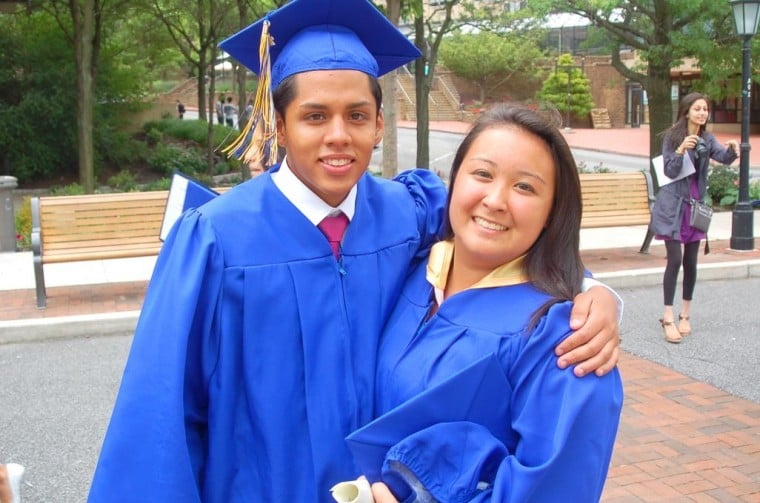 The last graduates from Bryant
Carlos Ubillus and Nicole Blazeki pose after graduation.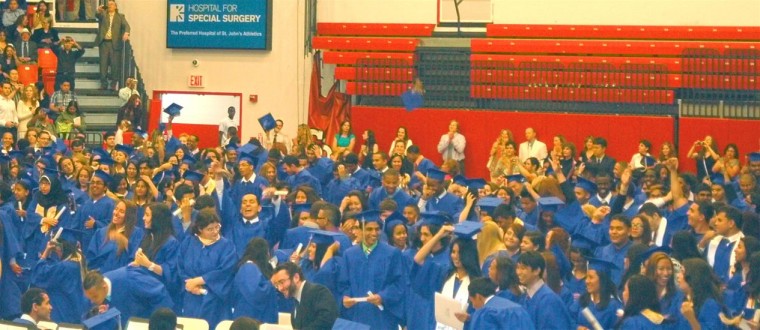 The last graduates from Bryant
Now-alumni of Bryant High School toss their caps into the air.