Howard Beach fights cancer
by Anna Gustafson Senior Editor

Residents from across South Queens, and beyond, streamed into Frank M. Charles Memorial Park in Howard Beach for the fourth annual Relay for Life event last weekend, walking for hours to raise about $150,000 to find a cure for cancer. The event, which ran from Saturday afternoon to Sunday morning, drew people from all walks of life, from survivors to those now battling the disease. Hundreds of people signed up for the event, and even more turned out for the actual relay. The event included a musical performance by the group TKA, a luminaria ceremony and a series of Olympic-themed activities. The relay has skyrocketed in popularity since it began four years ago, and community members said it provides a sense of hope for those fighting the disease and celebrates the residents who are survivors.
Images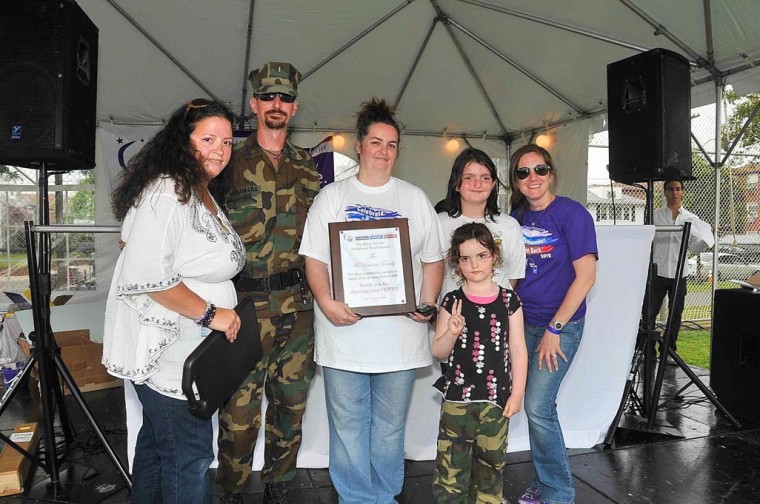 Howard Beach fights cancer
Jennifer McNamara, center, her husband Raymond and other family members are given a plaque by Phyllis Inserillo, left, relay co-chairwoman.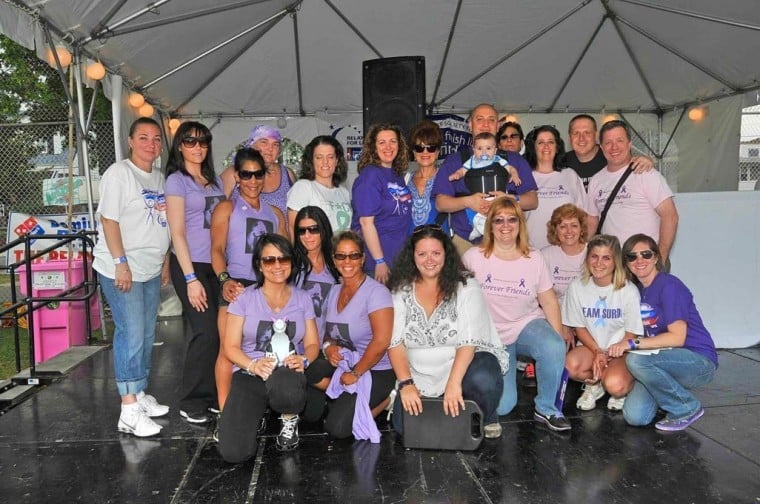 Howard Beach fights cancer
Howard Beach Relay for Life members raised about $150,000 this year, all of which goes to the American Cancer Society.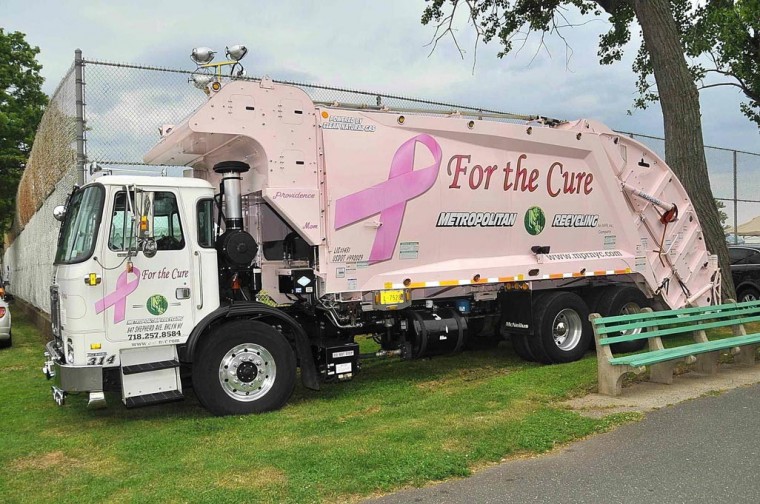 Howard Beach fights cancer
Everyone in the neighborhood, including Metropolitan Recycling, supported the relay's efforts to battle cancer.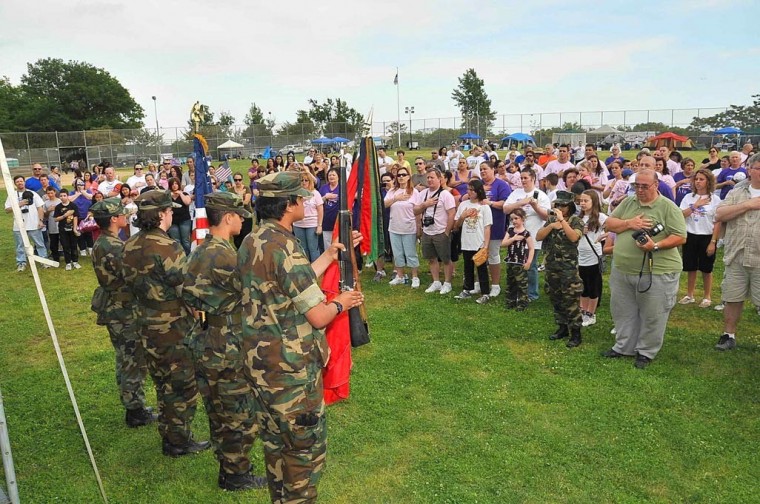 Howard Beach fights cancer
U.S. Marine Corps cadets from American Legion Post 1404 present the American flag during the relay's opening ceremony.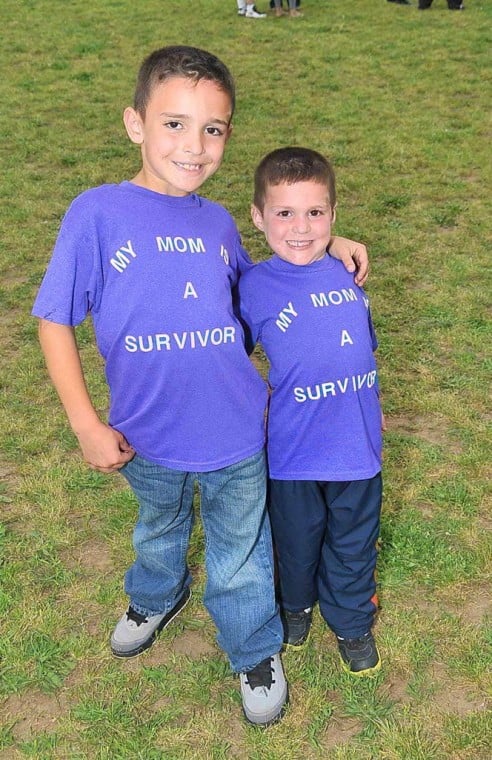 Howard Beach fights cancer
Anthony Calore, 8, and his brother, Marco, 5, proudly show off their shirts in honor of their mother, Gina.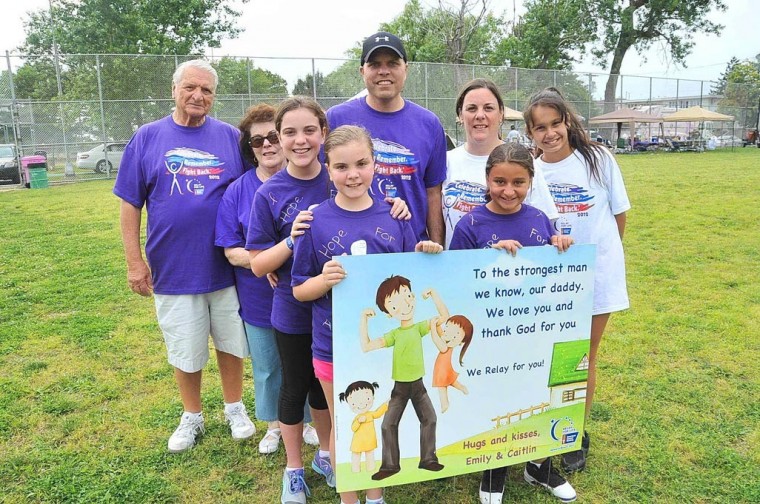 Howard Beach fights cancer
David Olsen, center, a cancer survivor, and his wife Stephanie, second from top right, daughters Caitlin and Emily, holding sign, and friends march in the relay's walk that kicked off the event.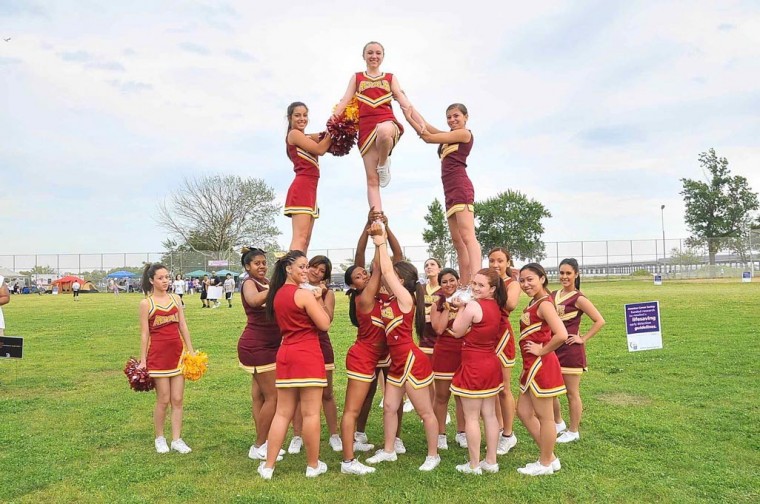 Howard Beach fights cancer
Christ the King Regional High School cheerleaders show their enthusiasm for beating cancer.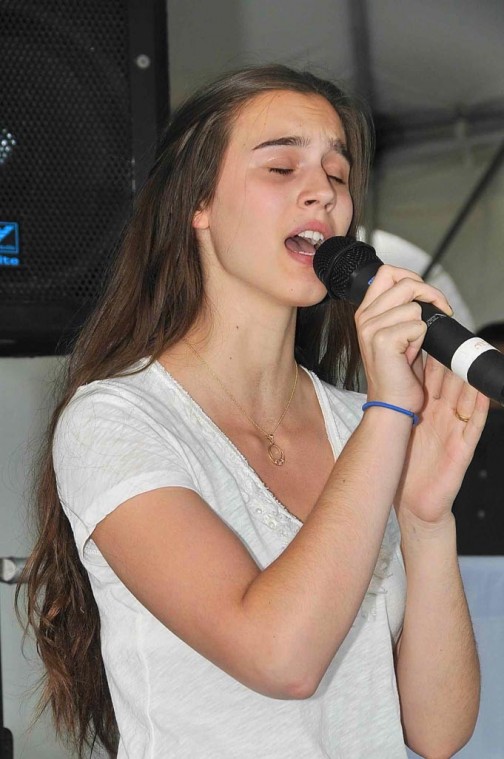 Howard Beach fights cancer
Dawnmarie Napolitano sings the national anthem in honor of her mother, Mary, who died after a battle with cancer last year.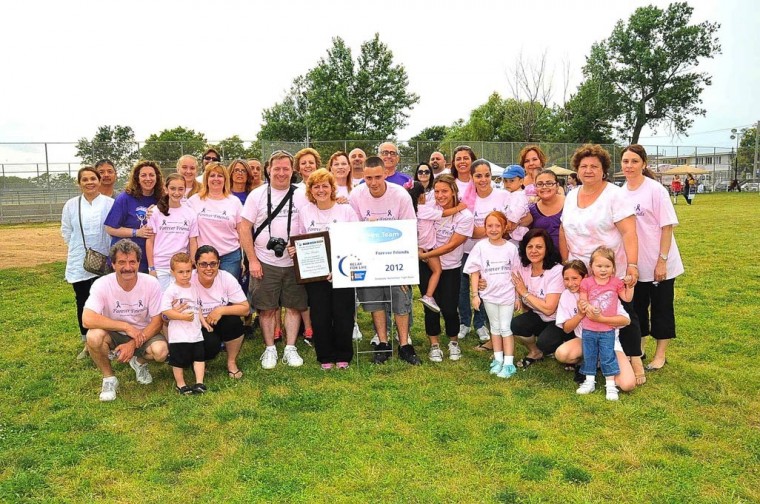 Howard Beach fights cancer
Team Forever Friends gathers with "Survivor of the Year" Kim Trinchese, center with plaque.