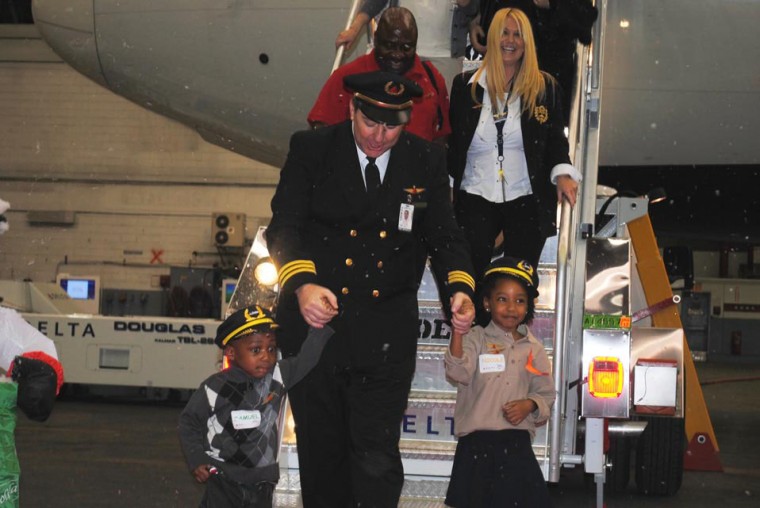 Holiday Hangar 54819
Samuel Anyanwu, left, was one of two co-pilots on the flight with Delta Capt. Bob Crawford.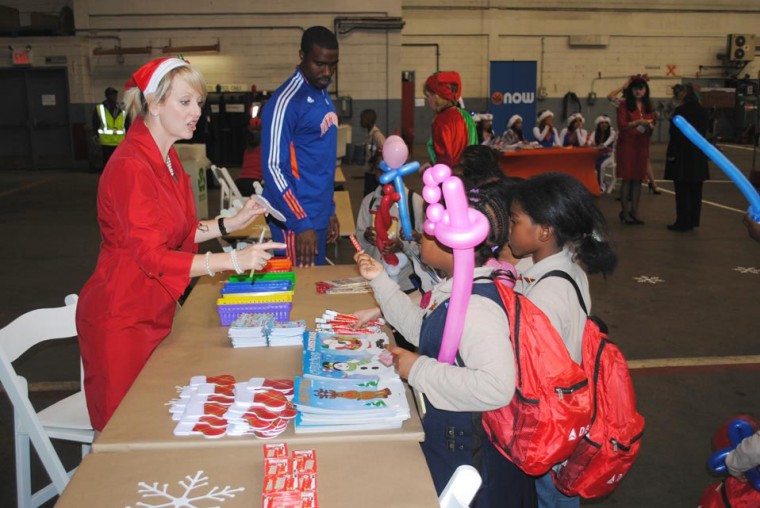 Holiday Hangar 54818
Flight Attendant Dawn Thayer gives out fun and educational school supplies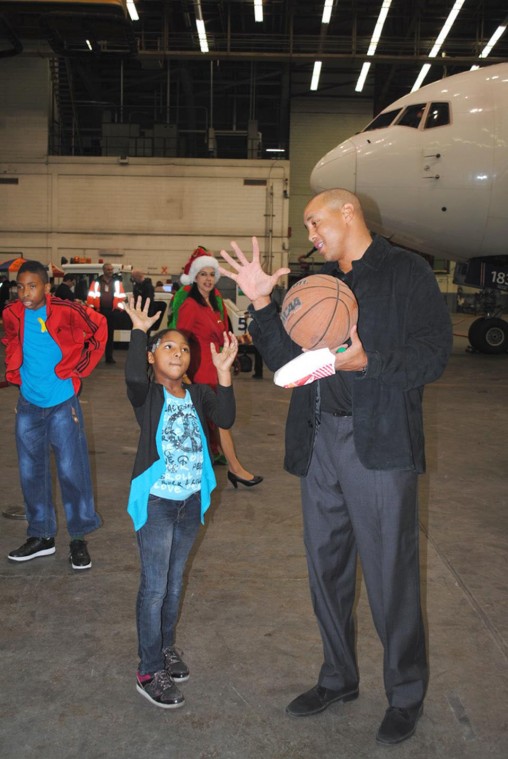 Holiday Hangar 54821
Former Knick John Starks discusses free throw techniques with a young fan.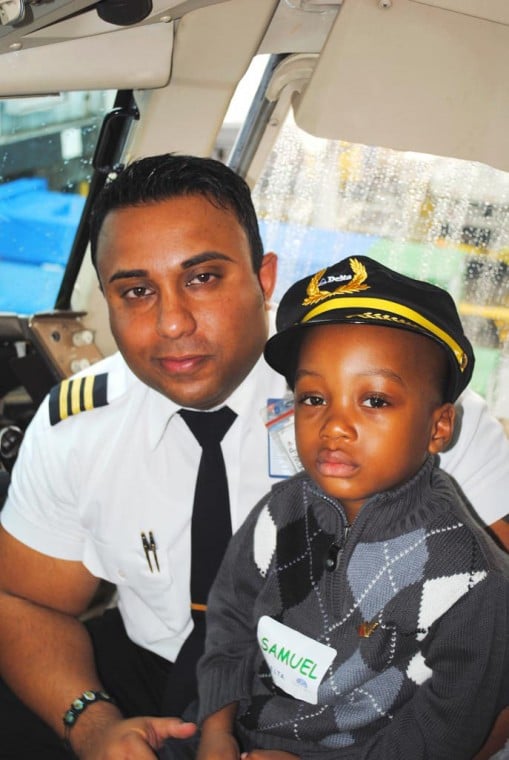 Holiday Hangar 54817
Samuel Anyanwu, 2, of Jamaica sits in the cockpit with Delta pilot Philip Daniels.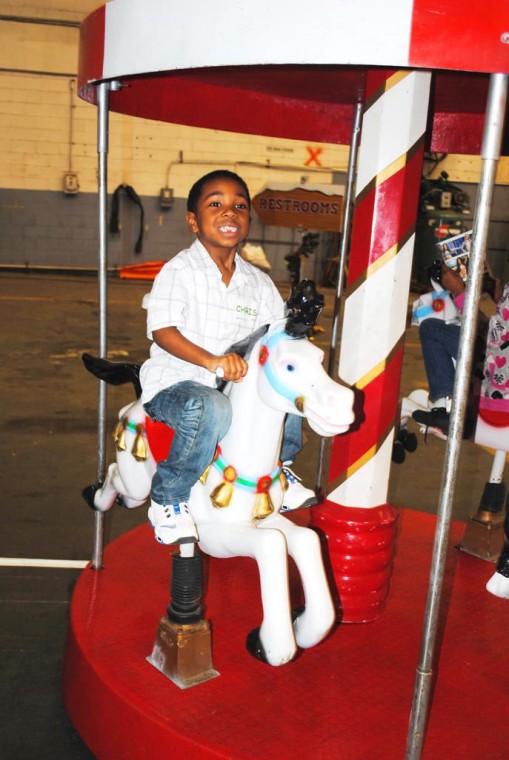 Holiday Hangar 54816
Christopher Beaubrun, 4, of Rosedale goes for a ride on a merry-go-round.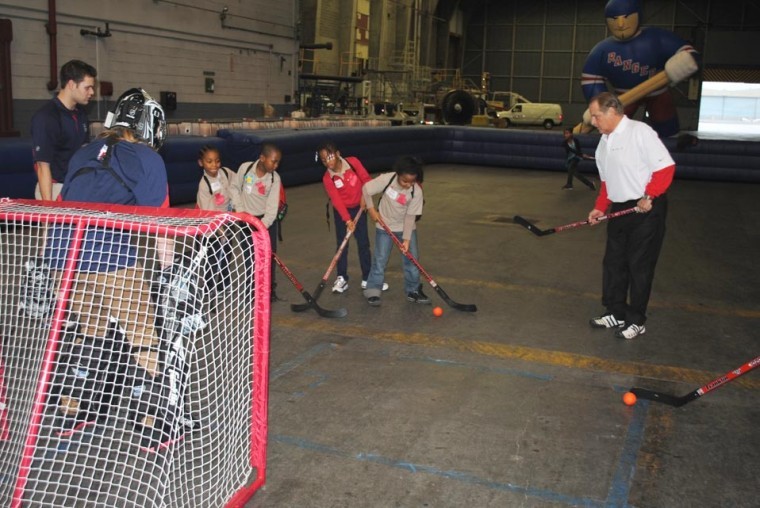 Holiday Hangar Rod Gilbert
Learning from a legend: Rangers great and NHL Hall of Famer Rod Gilbert teaches some of the finer points of hockey.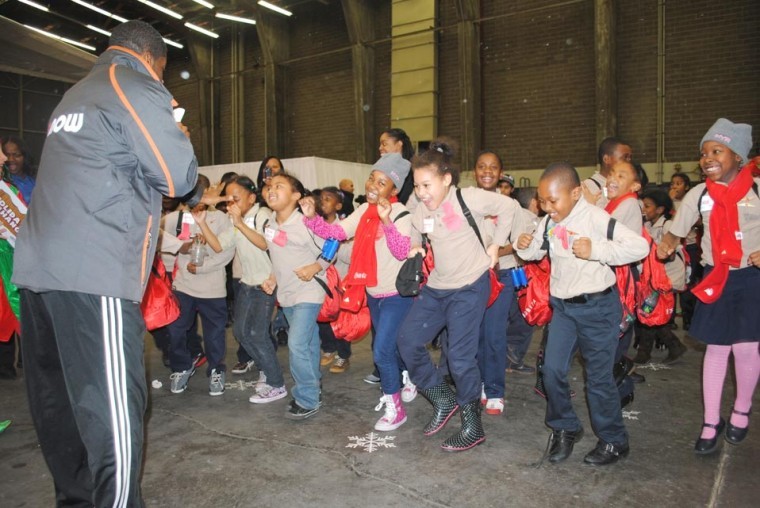 Holiday Hangar Dancing
Master of Ceremonies Darnell Smith gets all the children out on the dance floor.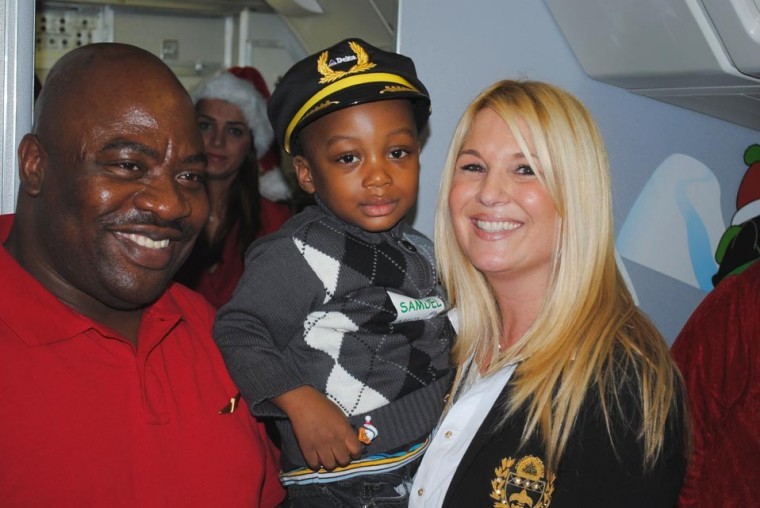 Holiday Hangar Sam and Dad
Samuel Anyanwu, 2, of Jamaica, with his dad Kingsley, left, and Jeanne Kemperle of Delta Airlines shortly before going to the cockpit to serve as co-pilot.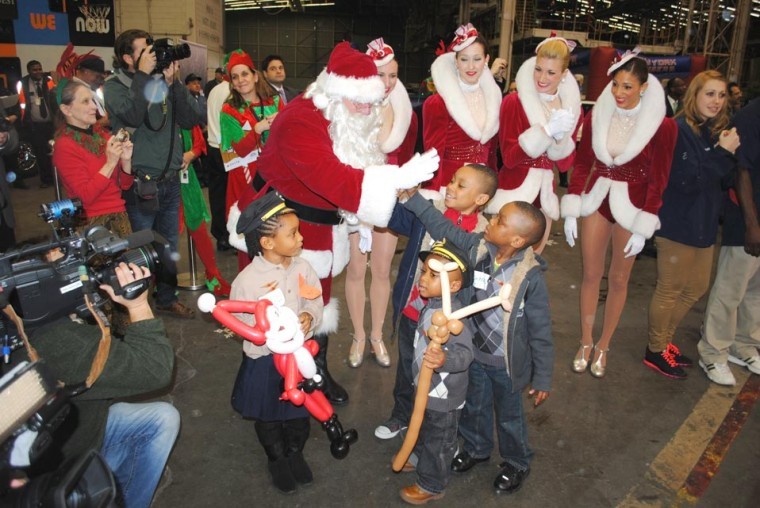 Holiday Hangar Brothers meet the big guy
Samuel, David and Daniel Anyanwu of Jamaica meet the Big Guy.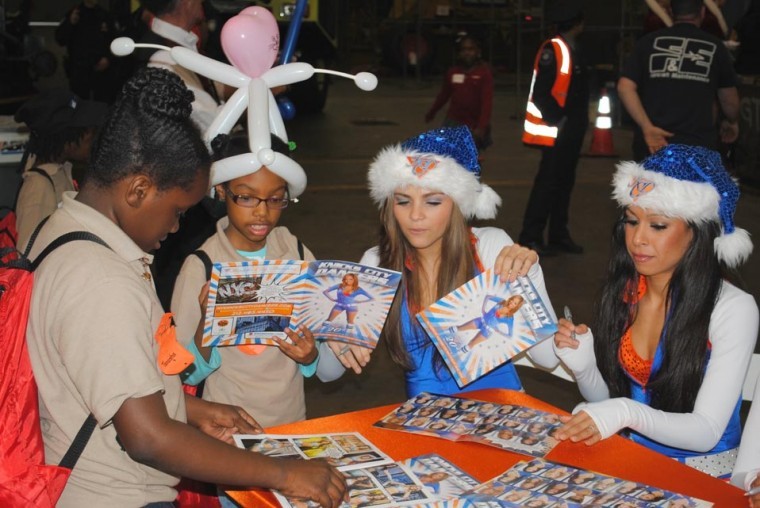 Holiday Hangar Autographs
Knicks dancers sign autographs for their young fans.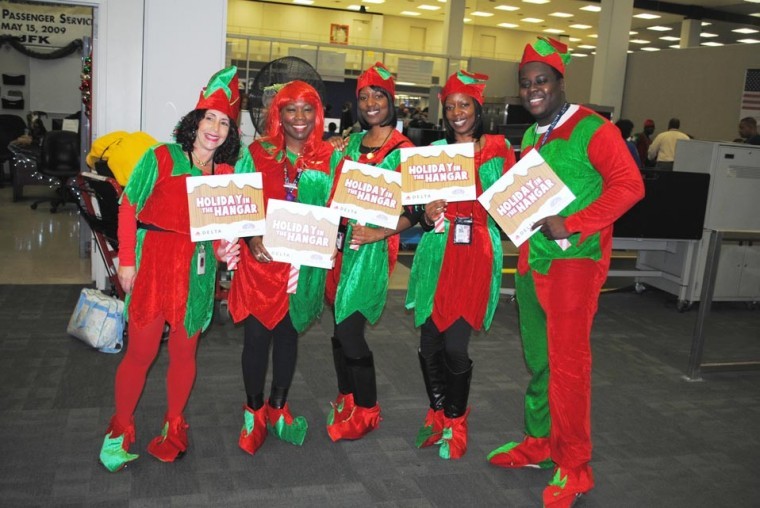 Holiday Hangar Elves
Delta employees moonlighting as elves for a great cause.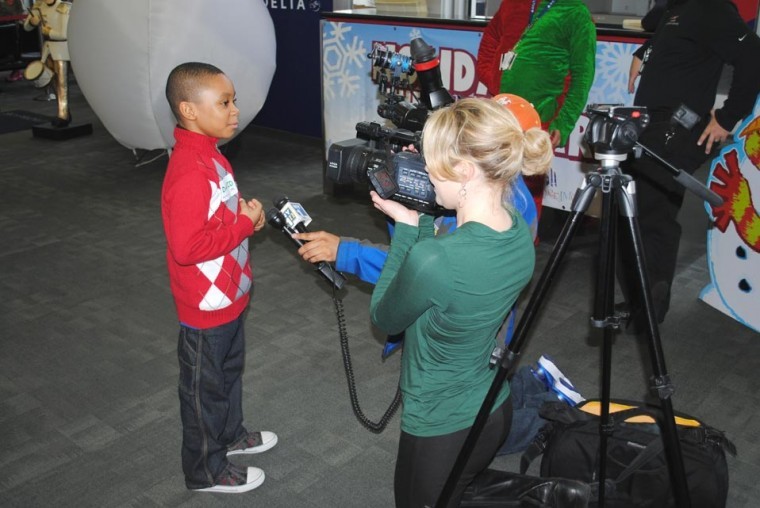 Holiday Hangar Interview
David Anyanwu of Jamaica shares his excitement.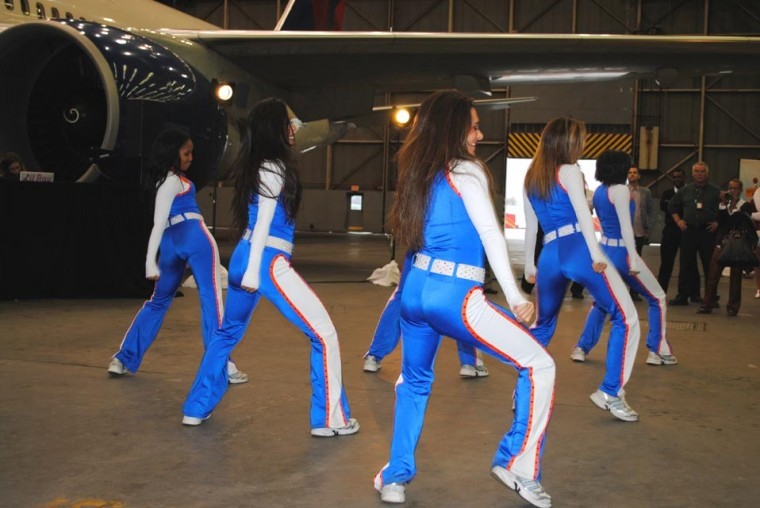 Holiday Hangar Knicks city dancers action
The Knicks City Dancers perform to the latest Willow Smith song.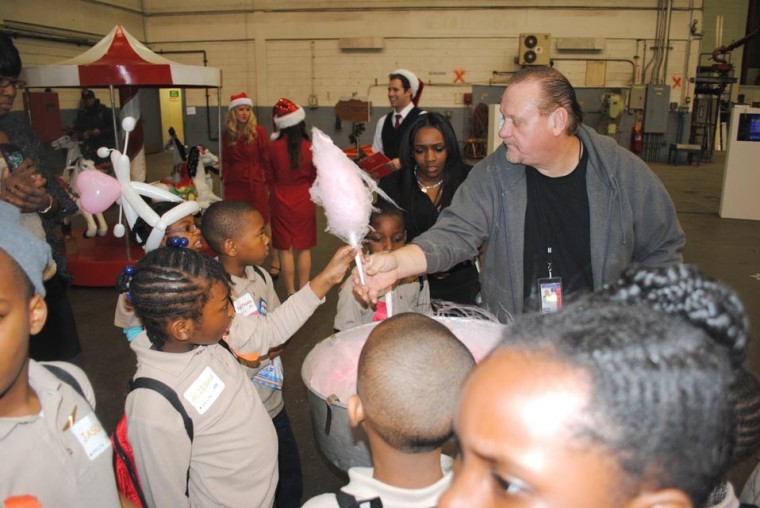 Holiday Hangar Cotten Candy
Cotton candy helped lend a more festive atmosphere to an airplane hangar.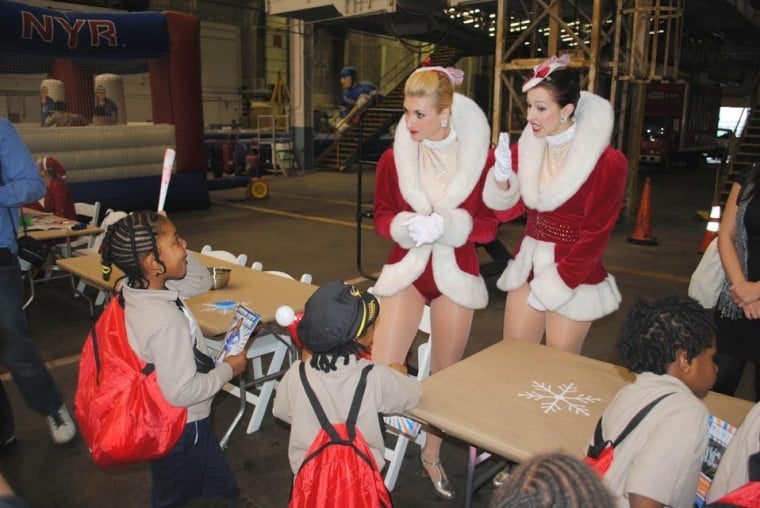 Holiday Hangar Rockettes
Some Radio City Rockettes offer tips to a pair of future colleagues.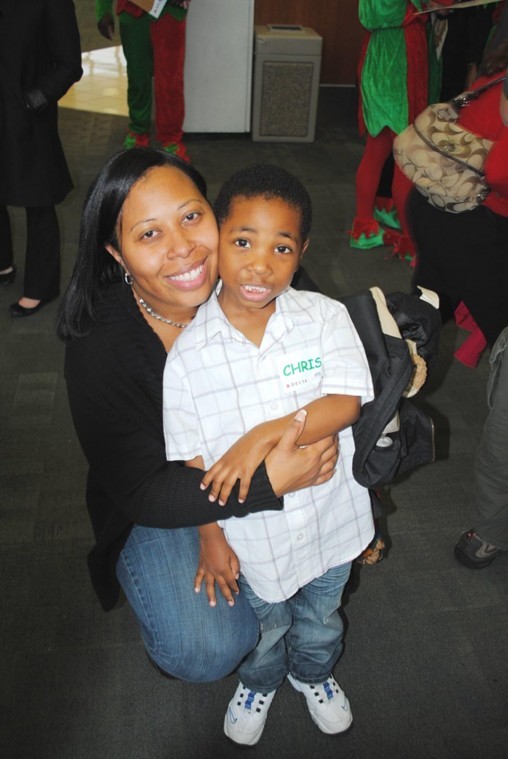 Holiday Hangar CJ and Mom
Natasha Beaubrun and her son, Christopher — or CJ — 4, of Rosedale wait for his second trip to the North Pole.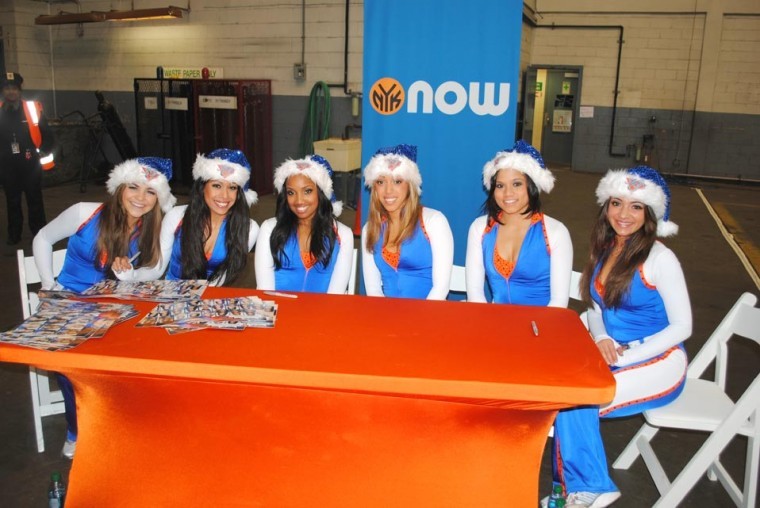 Holiday Hangar Knicks City Dancers
Members of the Knicks City Dancers.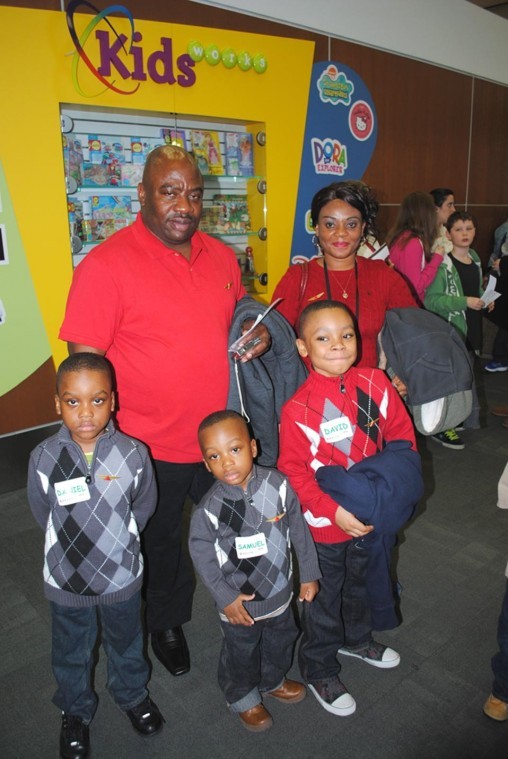 Holiday Hangar Samuel and family
The Anyanwu family of Jamaica waits to board Delta's flight to the North Pole from Kennedy Airport.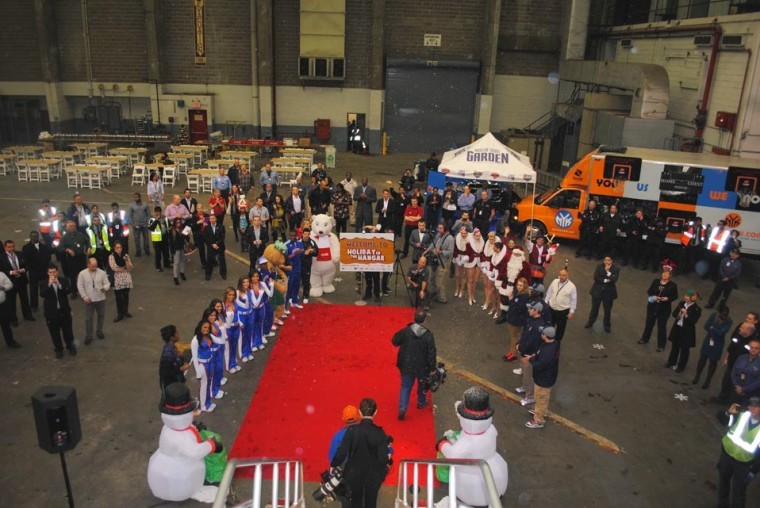 Holiday Hangar arrival
Welcome to the North Pole!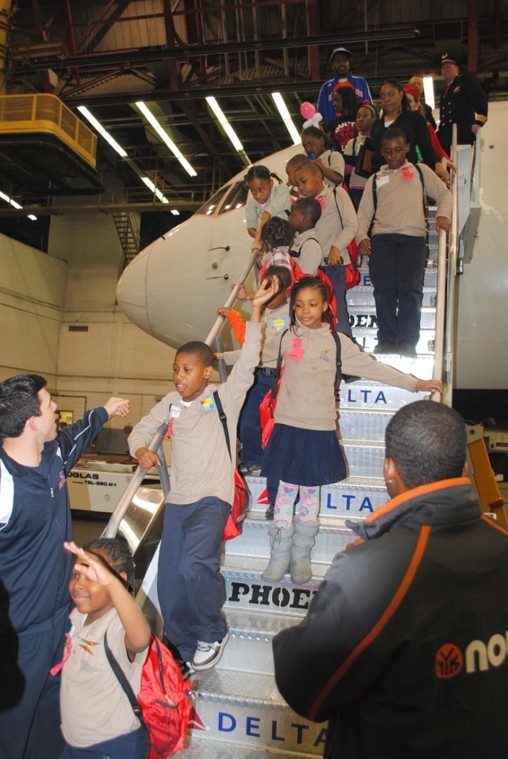 Holiday Hangar Guests Arrive
The Garden of Dreams Foundation rolls out the red carpet for 100 children living with poverty or illness.