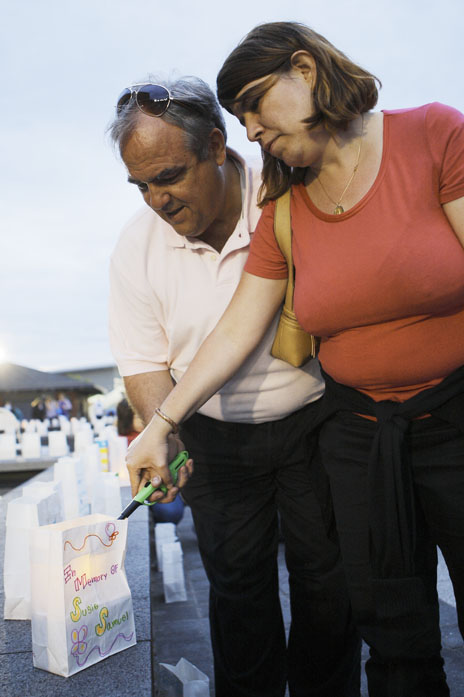 PJ Smith
Relay2NQTennis52577
Michael and Sandra Kupski light a candle in a luminaria at the National Tennis Center in memory of a loved one who died of cancer.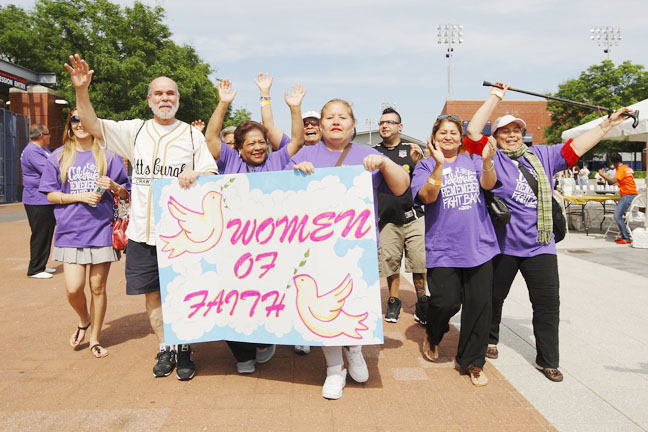 PJ Smith
Relay1NQTennis52576
The Women of Faith team march for the cause Saturday at the Relay for Life event at the Billie Jean King National Tennis Center.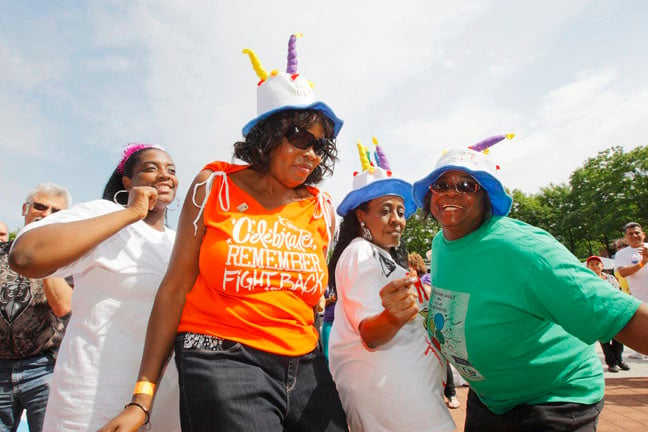 PJ Smith
Relay4NQTennis452579
The Greenway Angels team including Angie Bush, left, Rosetta Garrett, Ruth Curry and Peggy Whitehead show off their birthday cake hats.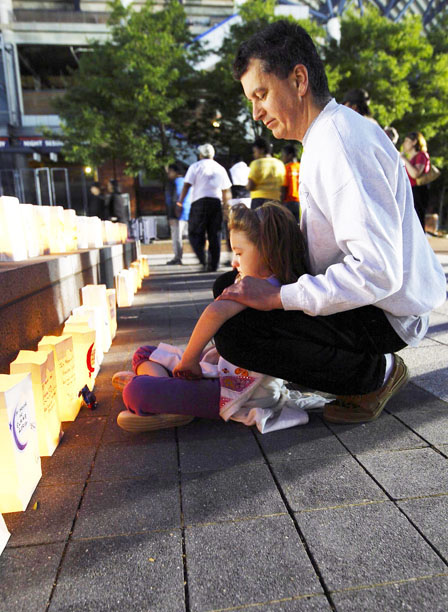 PJ Smith
Relay3NQTennis52578
Daniella and Bill Wrynn remember a great-aunt who died recently of cancer.