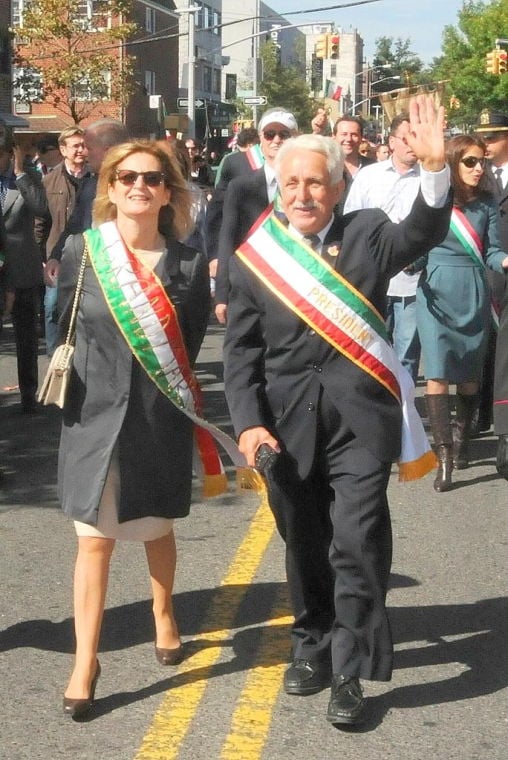 Astoria Columbus Day Parade
Grand Marshal and Italian Consul-General in New York Natalia Quintavalle and FIAO of Queens President Joseph DiPietro.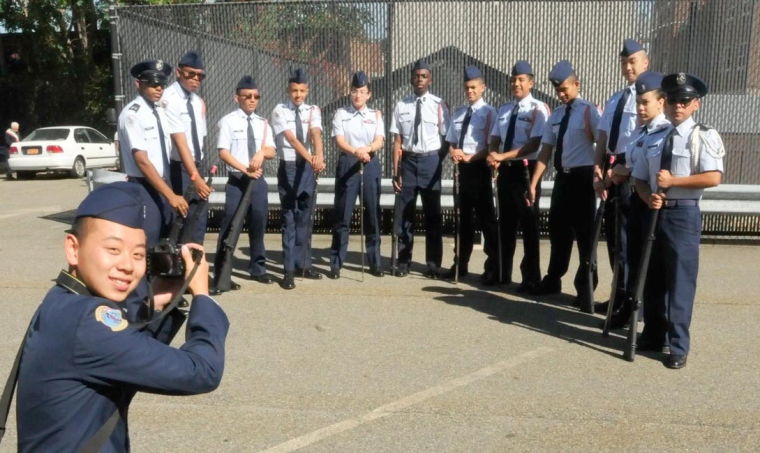 Astoria Columbus Day Parade
Parade participants from the Aviation HS Air Force Junior ROTC smile for the cameraman while the cameraman smiles for us.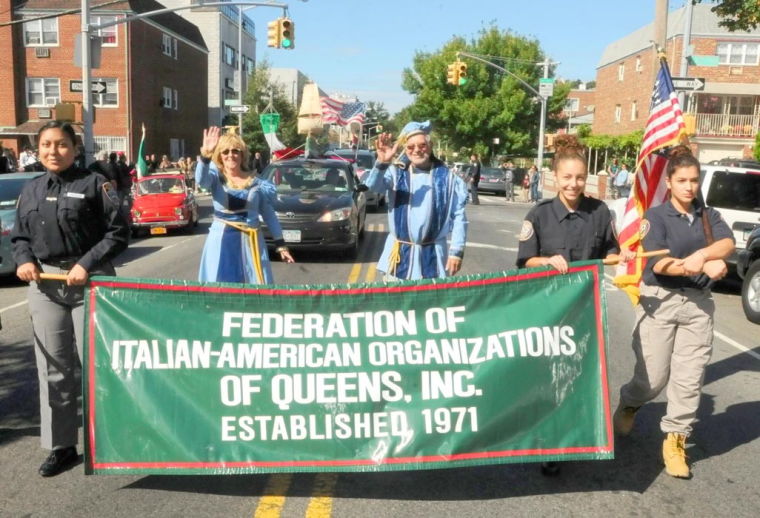 Astoria Columbus Day Parade
Preceded here by the Federation of Italian Americans Organizations of Queens banner-carriers of the 114th Precinct's Explorer Program, Queen Isabella, Theresa Meoni, and Christopher Columbus, Mike Meoni, greet Astorians at the outset of the parade .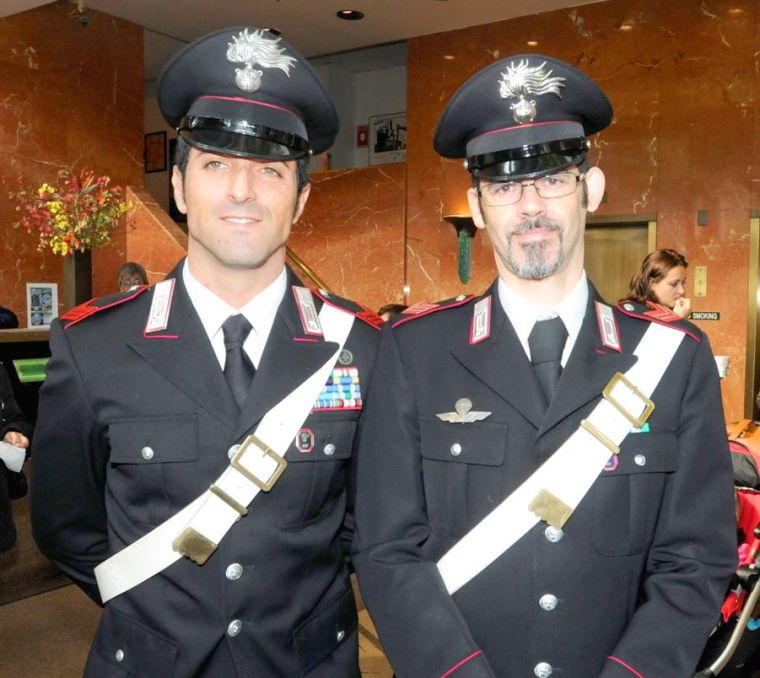 Astoria Columbus Day Parade
Nothing like Italian style! Parade participants, the sharply attired members of the famed Italian Carabinieri: Ancona Bonato from Taranto and Giordano Gaetano from Milan.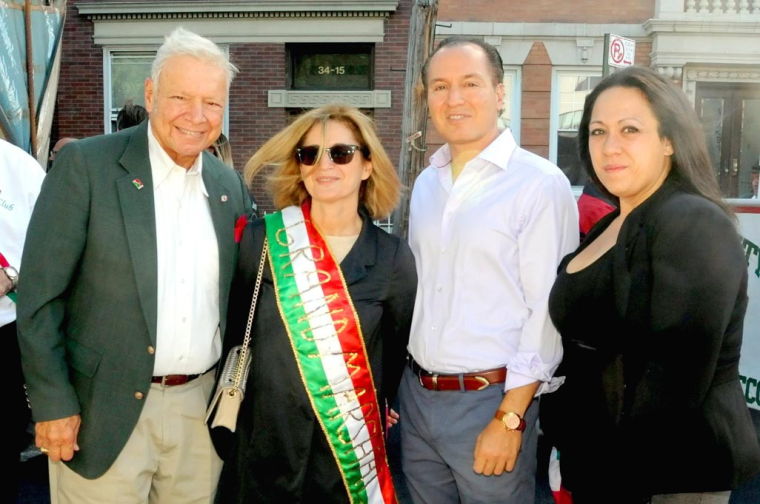 Astoria Columbus Day Parade
Former City Council Speaker Peter Vallone Sr., left, parade Grand Marshal Consul-General Natalia Quintavalle, Councilman Peter Vallone Jr. and Independence Party candidate for City Council Danielle DeStefano.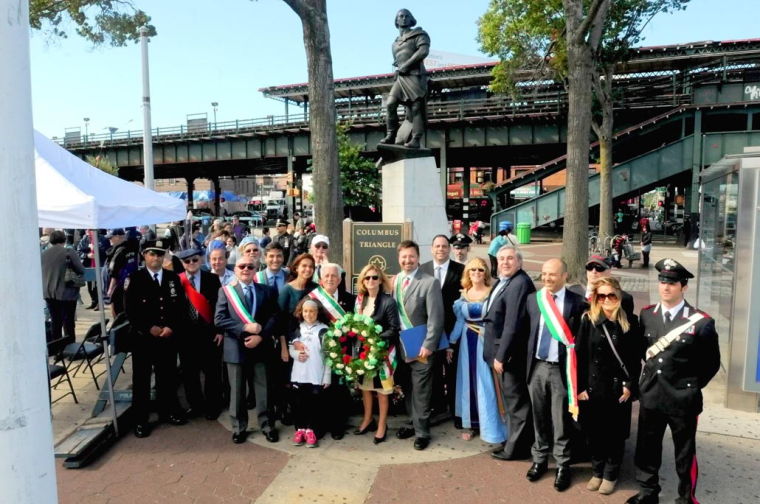 Astoria Columbus Day Parade
Paraders and dignitaries during the annual wreath-laying at the base of the Columbus statue at 31st and Astoria Boulevard.