Foreclosures still hammer Queens
Meeks, Feds push loan program for local homeowners at risk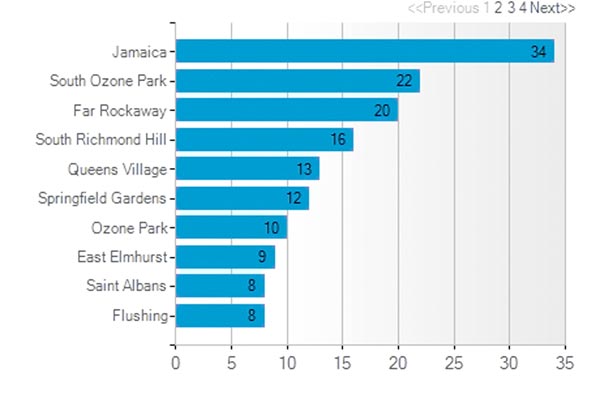 Foreclosures still hammer Queens 1
Jamaica continues to be "ground zero" in Queens during the ongoing home foreclosure crisis. The chart shows how many homes went into foreclosure in June in select communities.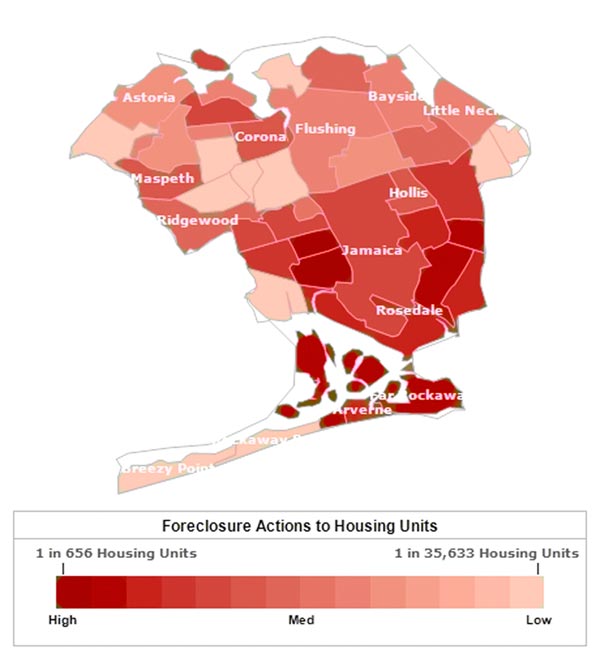 Foreclosures still hammer Queens 2
High foreclosures are apparent in the neighborhoods of Jamaica, Rosedale and certain other areas of Queens. Darker colors show higher foreclosure rates.