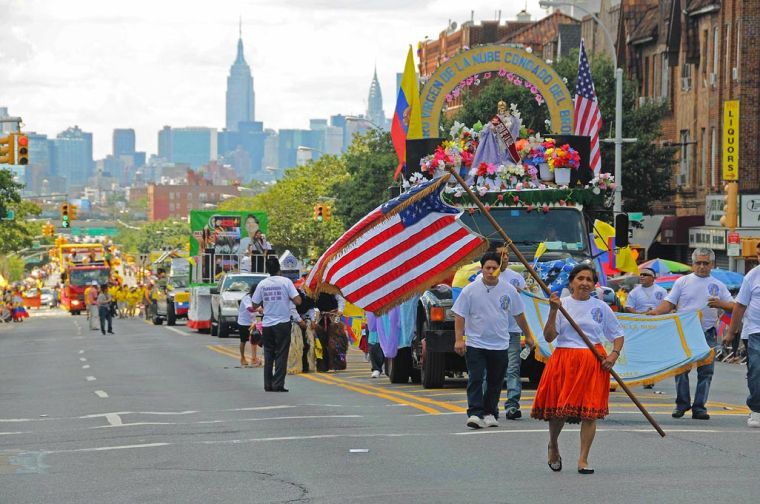 Viva Ecuador! 1
Floats pass by behind an American flag on Northern Boulevard. The New York City skyline makes a nice backdrop.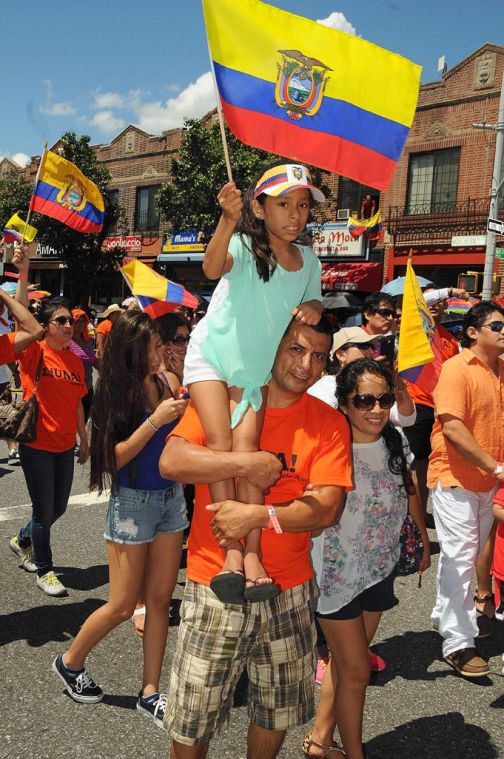 Viva Ecuador! 2
This girl stands on her father's shoulders to get a better look at the floats and passersby.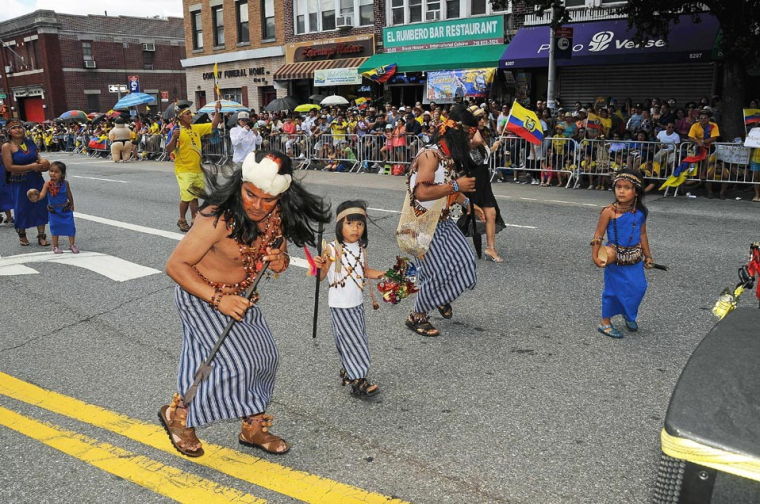 Viva Ecuador!
This group sports traditional Ecuadorian clothing.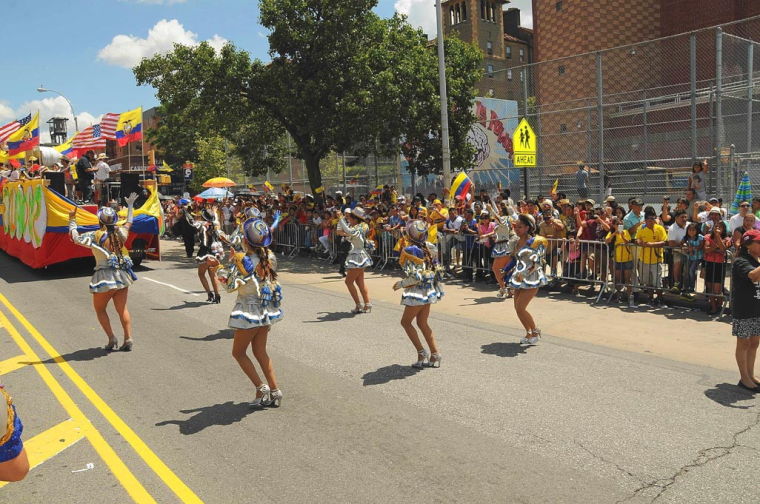 Viva Ecuador!
Dancers strut their stuff down the street while onlookers cheer them on.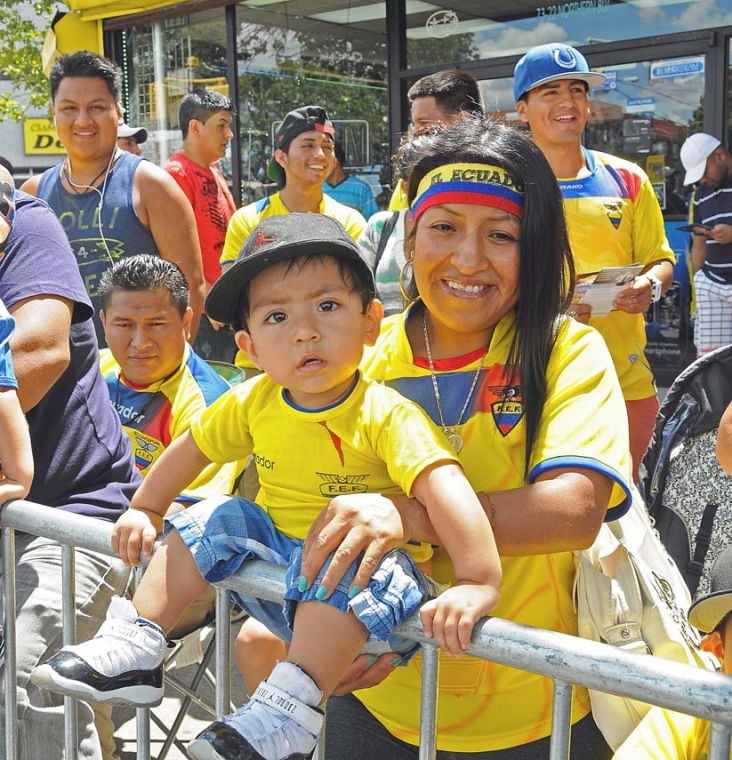 Viva Ecuador!
This little boy sports Ecuadorian colors as he looks on at the parade.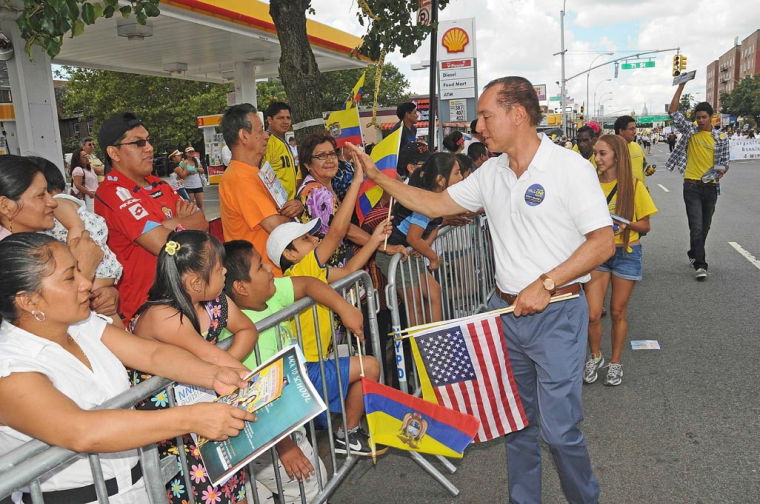 Viva Ecuador!
Councilman Peter Vallone greets his constituents.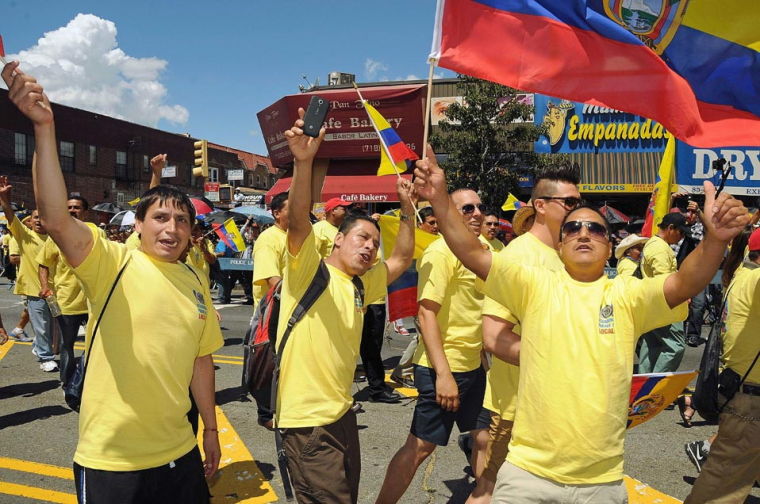 Viva Ecuador!
A group of Ecuadorian men wave their hands and flags to show their pride. Thousands of people showed up to celebrate Ecuador's independence from Spain.