New York City Marathon speeds through Queens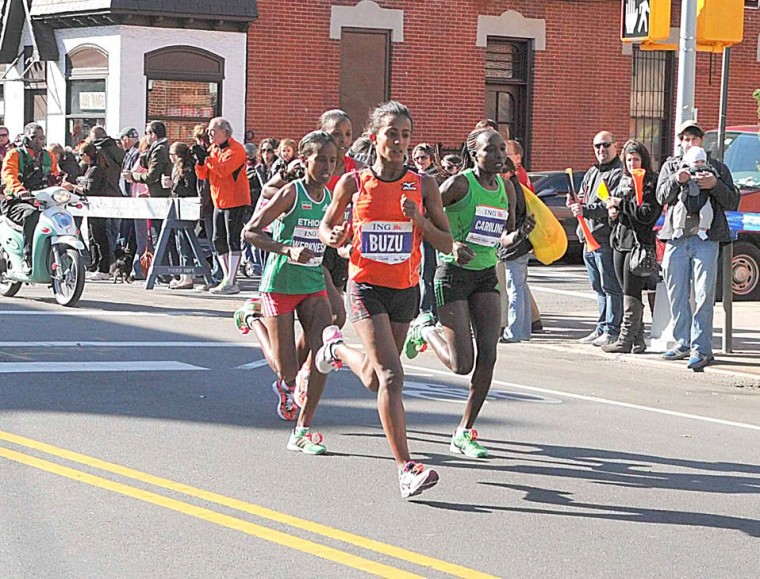 Marathon 53742
Firehiwot Dado, 27, of Ethiopia, at the back of a pack, went on to become the women's race winner.
Marathon 53743
Eventual men's winner Geoffrey Mutai of Kenya, center in dark shorts, looked determined as he passed mile 14.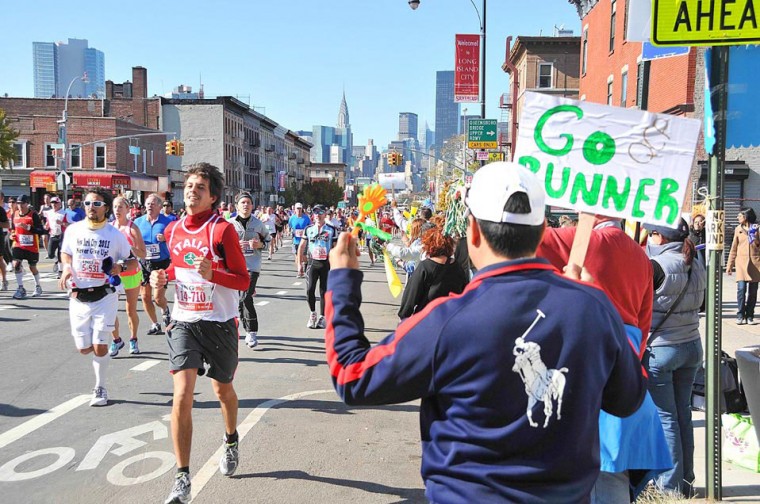 Marathon 53746
Residents cheered on marathoners as they made their way through Long Island City to what is still called the Queensboro Bridge.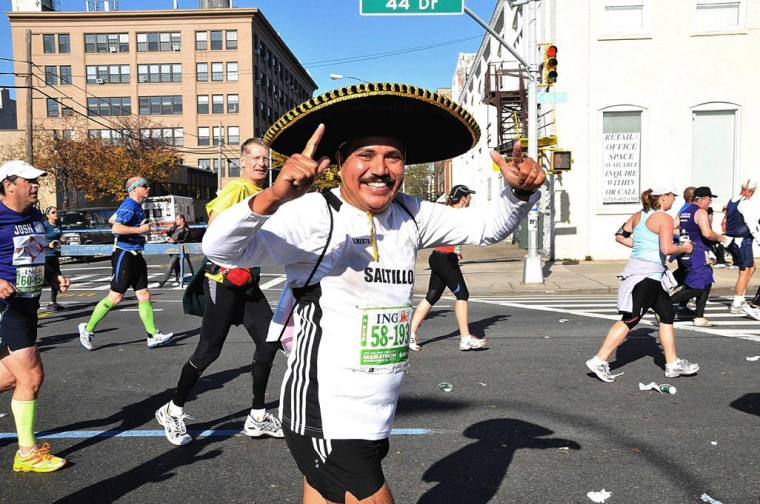 Marathon 53748
Many runners, like this man, got creative with costumes or accessories.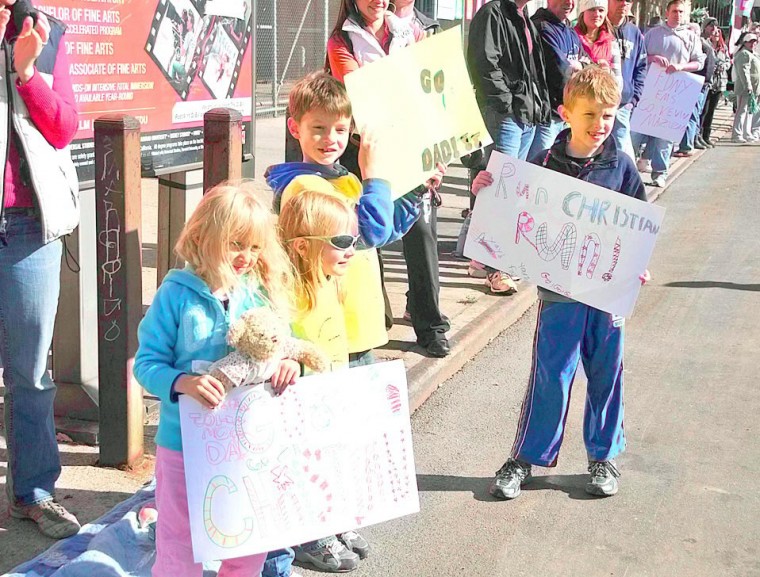 Marathon 53745
Megan Tehomilic, 5, left; Lucy Tomforde, 5; Ryan Tomforde, 8; and John Peter, 7, root for a favorite.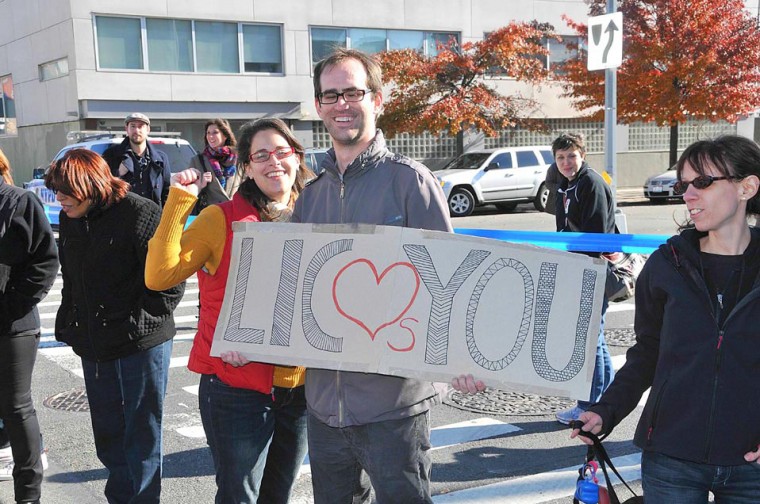 Marathon 53747
Making a statement.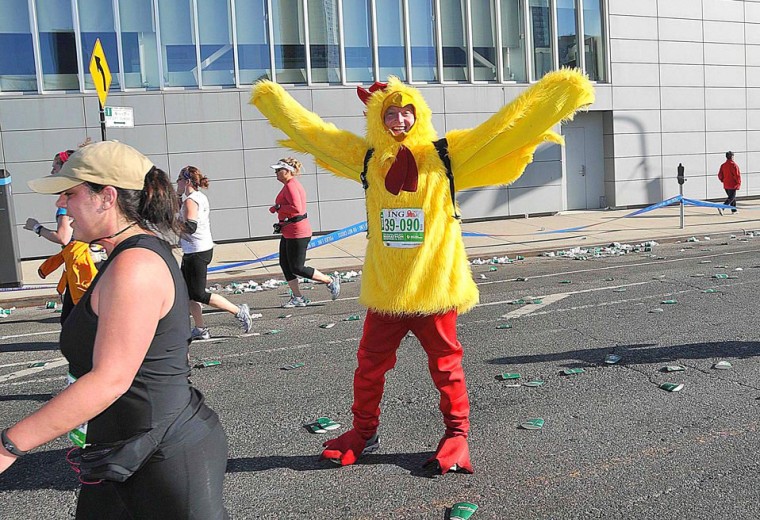 Marathon 53749
Enjoying the race.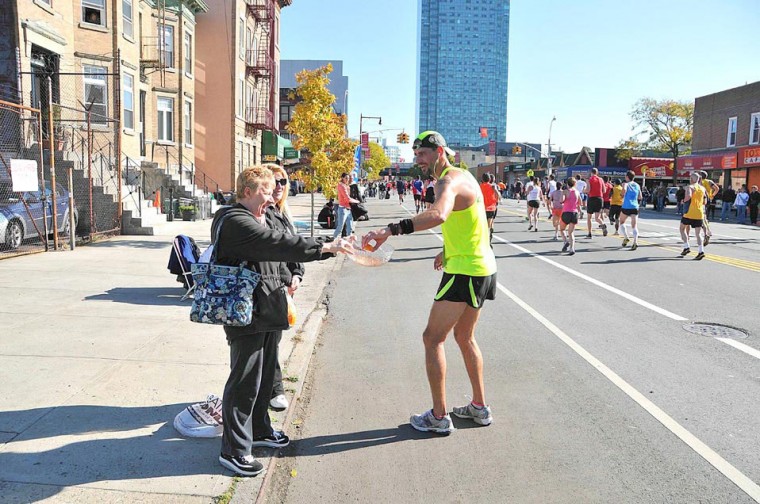 Marathon 53744
A runner stops for some much needed water from bystanders.