Education officials walk to school
Invited by parents and CEC 24, who say route is dangerous for kids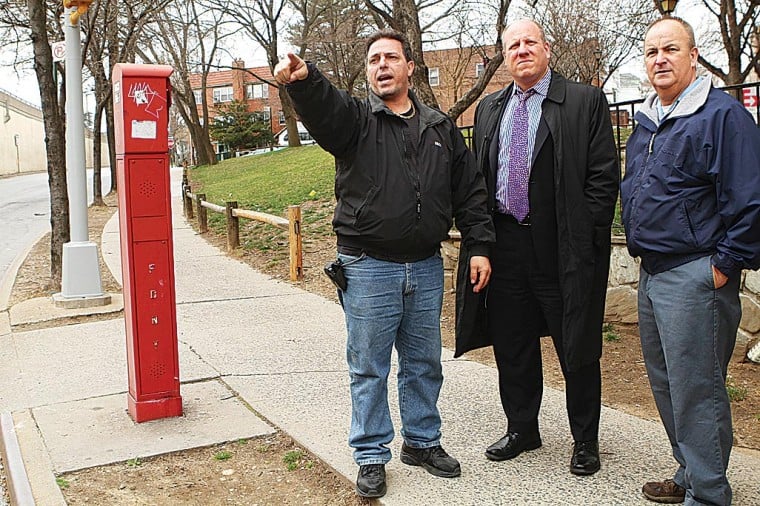 Education officials walk to school 1
CEC 24 president Nick Comaianni, left, points out the dangers of the intersection at 61st Street and Laurel Hill Boulevard to Eric Goldstein, chief executive of the DOE's Office of School Support Services, and Bill Kregler, a CEC 24 member, right, on Thursday.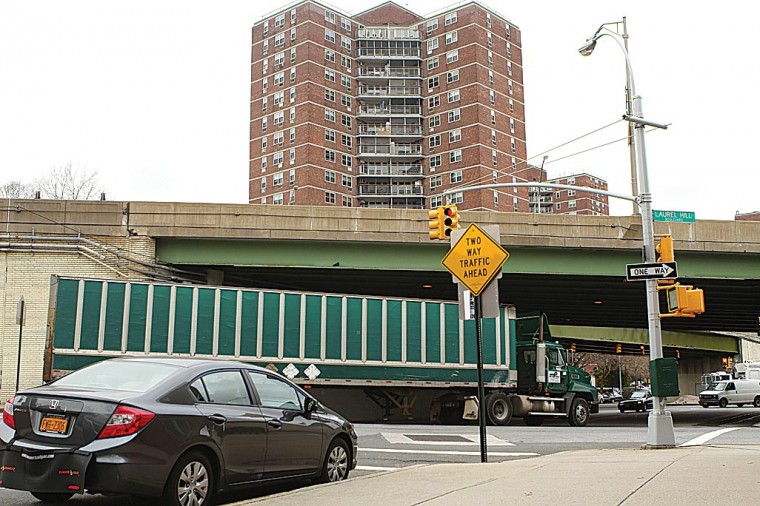 Education officials walk to school 2
A view of one of the Big Six apartment towers. Thirty to 40 PS 229 students who live in Big Six are not bused to school, according to Comaianni, and often cross this intersection.