Deal reached on park expansion
After nearly two years, Garden School sells Jax Hghts land to city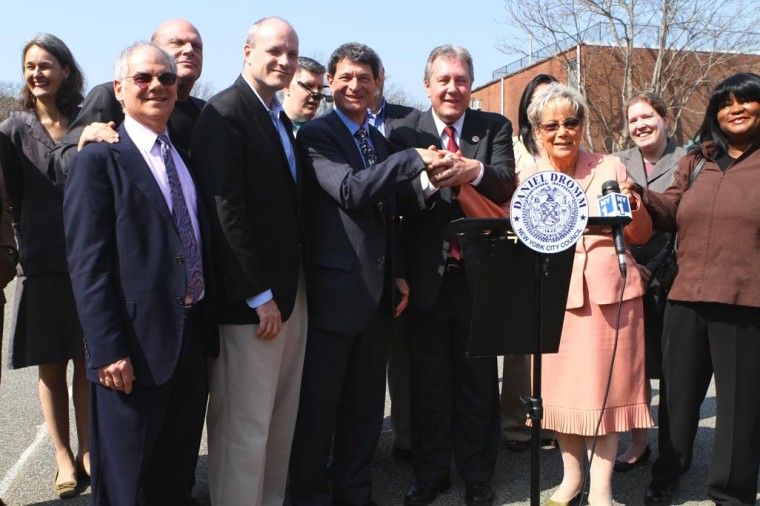 Deal reached on park expansion 1
Deputy Mayor Howard Wolfson, left, Garden School Headmaster Richard Marotta, Councilman Danny Dromm and Borough President Helen Marshall celebrated the deal on Thursday.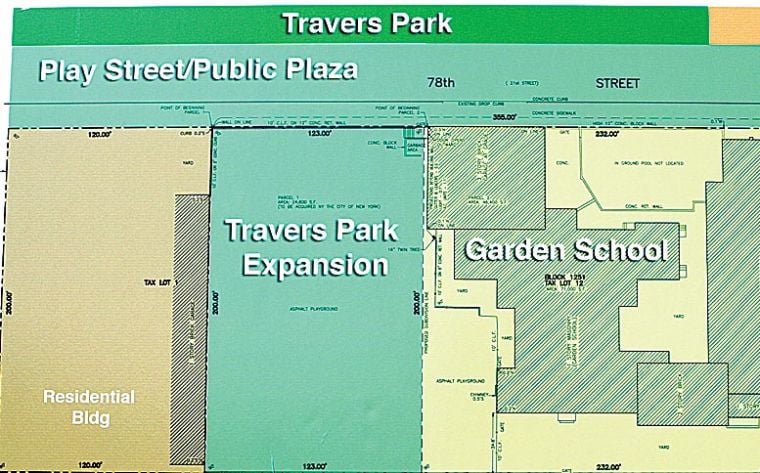 City closes deal for Jackson Heights park 1
Travers Park will nearly double in size with the purchase of the space from the Garden School. Seventy-eighth Street between 34th Avenue and Northern Boulevard is closed to traffic during the summer.