Astoria wants public bins emptied often
'Jenga-like' stacks of garbage on overflowing cans line streets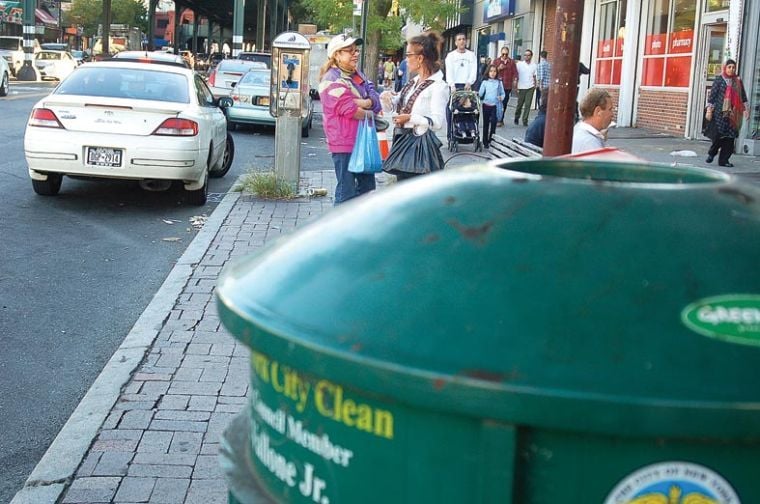 Astoria wants public bins emptied often 1
Garbage litters the gutter and the sidewalk on 3st Street and Ditmars Boulevard. A Department of Sanitation truck had emptied the can about a half hour before.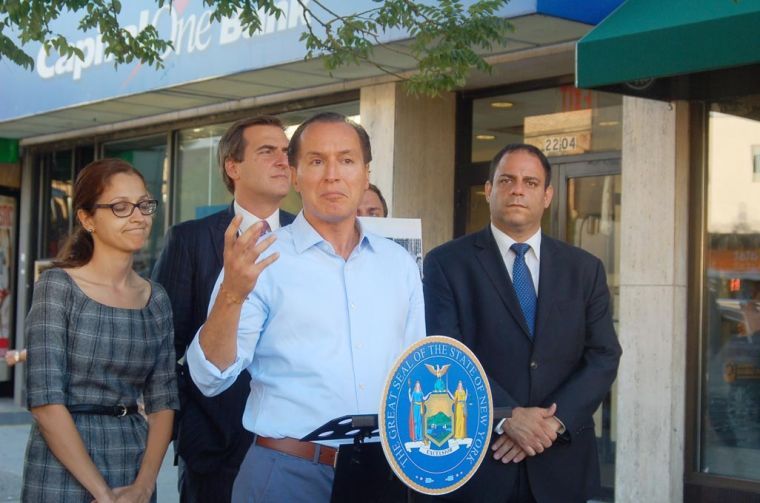 Astoria wants public bins emptied often 2
Assemblywoman Aravella Simotas, left,  state Sen. Mike Gianaris, Councilman Peter Vallone Jr. and City Council hopeful Costa Constantinides implored the Department of Sanitation to empty public trash cans in Astoria more often.