Another car wiped out on bridge ramp
A taxi smashed into scaffolding at the exit of Queensboro Bridge
Another death on Queensboro ramp 1
The exit ramp from the Ed Koch Queensboro Bridge requires drivers to merge sharply onto Queens Plaza South. The scaffolding and boarded-up storefront here are the result of an accident in 2011 when a car became airborne and slammed into a beauty parlor.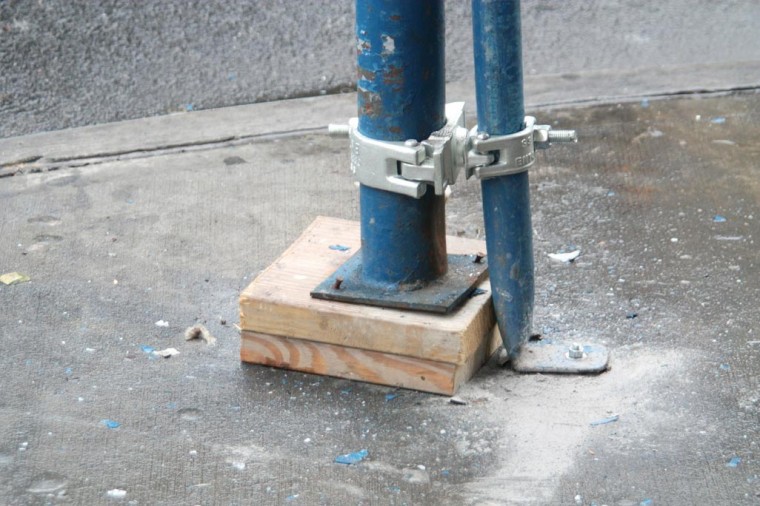 Another car wiped out on bridge ramp 2
The scaffolding was repaired where the taxi crashed on Tuesday.