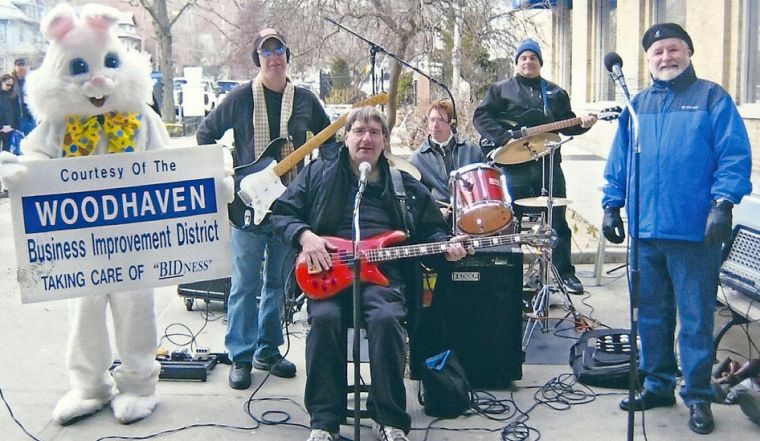 Springtime in Woodhaven 1
The Woodhaven Business Improvement District sponsored its annual Spring Promotion last weekend aimed at bringing shoppers to Jamaica Avenue. Pictured above are the Easter Bunny and the musical group Plastic Soul.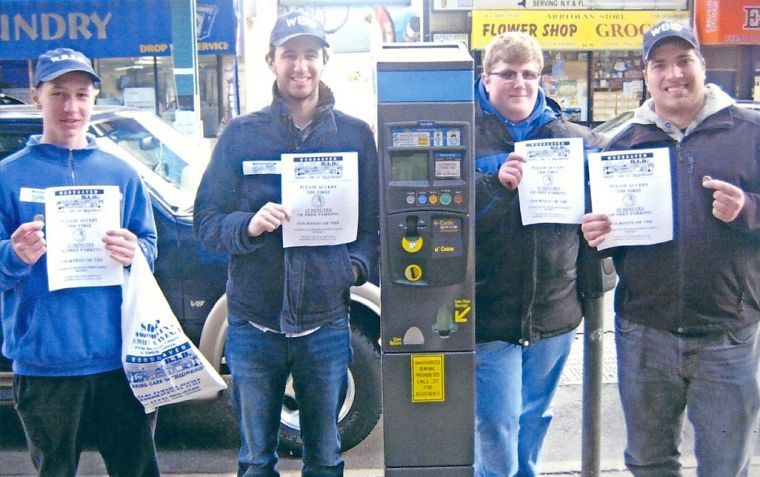 Springtime in Woodhaven 2
Woodhaven BID volunteers hand out quarters for shoppers to use at Jamaica Avenue parking meters, allowing them some free shopping time.