City Council race heating up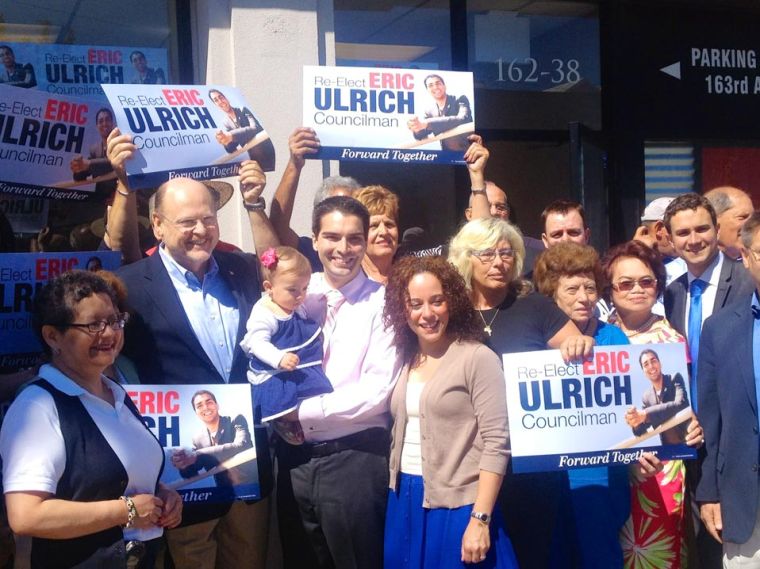 City Council race heating up 1
Incumbent Councilman Eric Ulrich (R-Ozone Park) opened his campaign headquarters last weekend in Howard Beach. Joining Ulrich, his wife Yadira and daughter Lily for the ribbon-cutting of his office at 162-38 Cross Bay Blvd., top, were Republican mayoral candidate Joe Lhota, left, and Craig Caruana, Republican candidate for the 30th District in Middle Village, far right.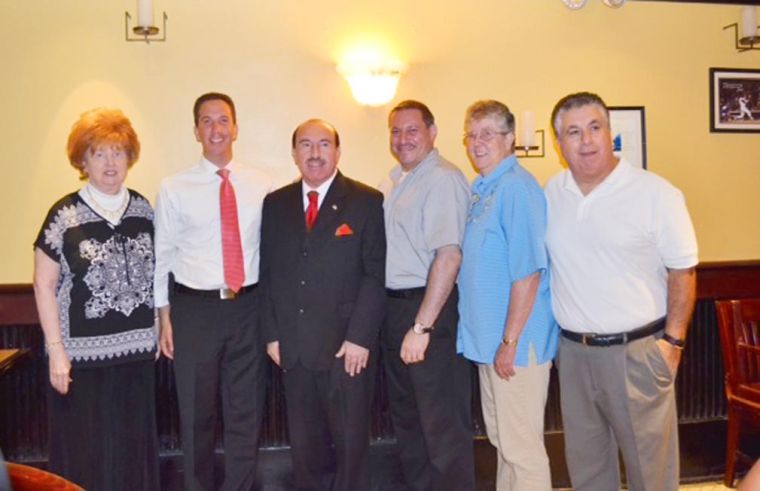 City Council race heating up 2
Ulrich's likely Democratic challenger, Lew Simon, above center, received the endorsement of prominent southern Queens Democrats, including Rockaway activist and former Council candidate Geraldine Chapey, left, Assemblyman Phil Goldfeder, state Sen. Joe Addabbo Jr., Community Board 10 Chairwoman Betty Braton and Democratic District Leader Frank Gulluscio.