Trial by ice: nature's test for new mayors
De Blasio not the only hizzoner to deal with a snowy start to his term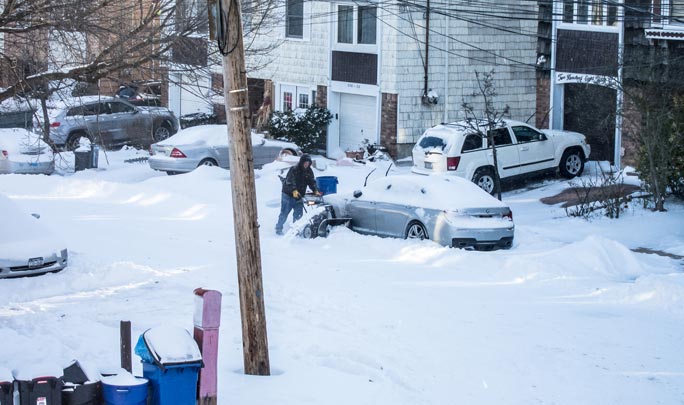 Trial by ice: nature's test for new mayors 1
Endless snow removal in Bayside reflects the city's huge snowfall this season of 55 inches and it's not over yet. Mayor de Blasio is not the first who had to deal with big snowstorms at the start of his tenure, so did his predecessors Ed Koch and Rudy Giuliani.

Trial by ice: nature's test for new mayors 2
Former mayors Ed Koch's and Rudy Giuliani's first weeks in office in 1978 and 1994 respectively were dominated by brutal winters and criticisms of their handling of them, just like Bill de Blasio 20 years later.