17th Annual Celebration of Queens
THEY FLY THEIR FLAGS PROUDLY
Its atmosphere, history and patriotism make Maspeth truly American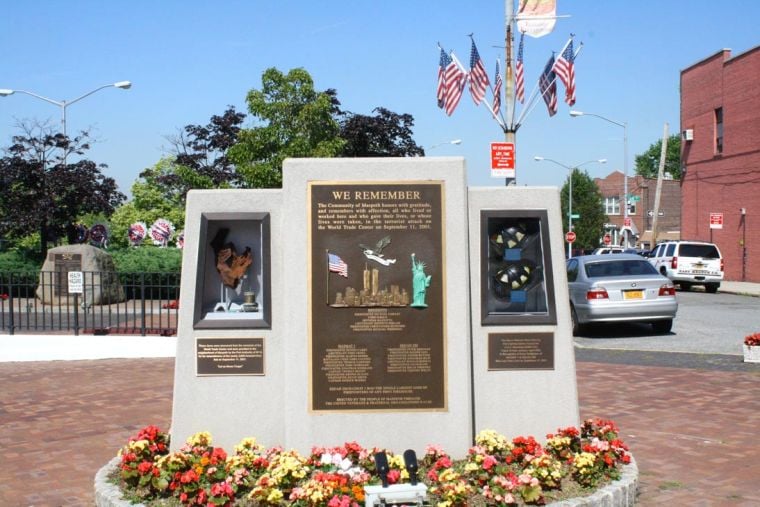 THEY FLY THEIR FLAGS PROUDLY 1
Maspeth pays tribute to the nearly 3,000 victims of the Sept. 11 terrorist attack with a plaque and artifacts from the rubble of the Twin Towers. The World Trade Center can be seen from the square.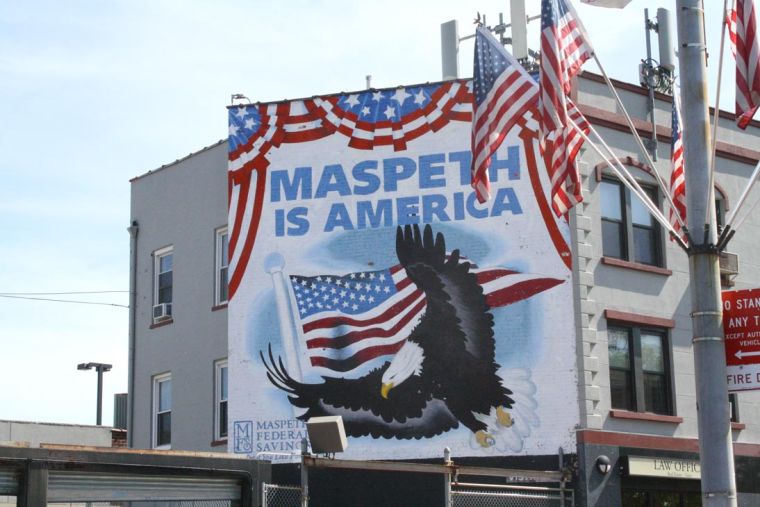 THEY FLY THEIR FLAGS PROUDLY 2
The "Maspeth is America" mural overlooks the twin memorials in the square outside the Maspeth Federal Savings bank at the intersection of Grand Avenue and 69th Street.