St. John's disappoints in Big East tournament
Johnnies fall 79-74 to Providence; left out of NCAA March Madness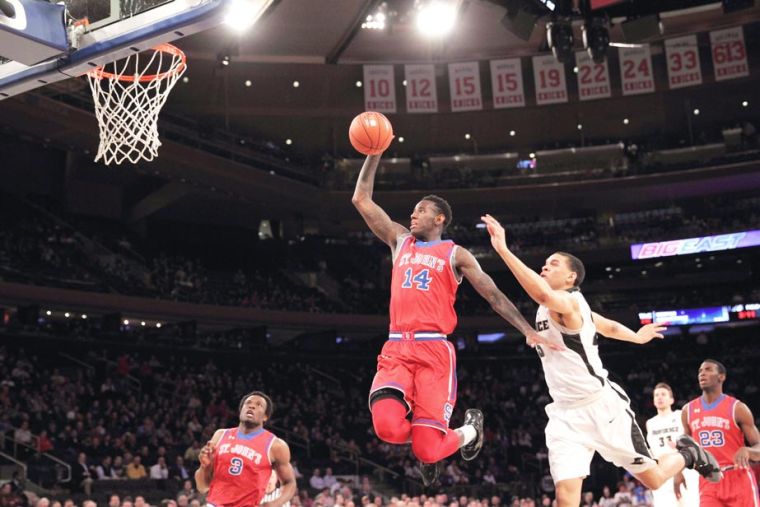 St. John's disappoints in Big East tournament 1
St. John's forward JaKarr Sampson elevates for a dunk during the Red Storm's Big East quarterfinal matchup with Providence on Thursday. The sophomore would later miss a contested layup in the final seconds that would have given St. John's the lead.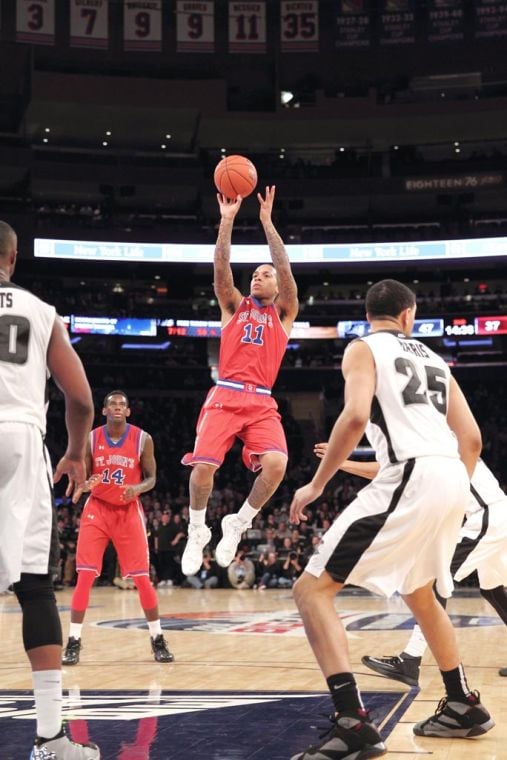 St. John's disappoints in Big East tournament 2
St. John's guard D'Angelo Harrison rises up for a shot. The junior scored 21 points in the loss.