SAVE THIS ICON
People for the Pavilion kicks off its campaign
The preservation group promotes its plan to save the rusting structures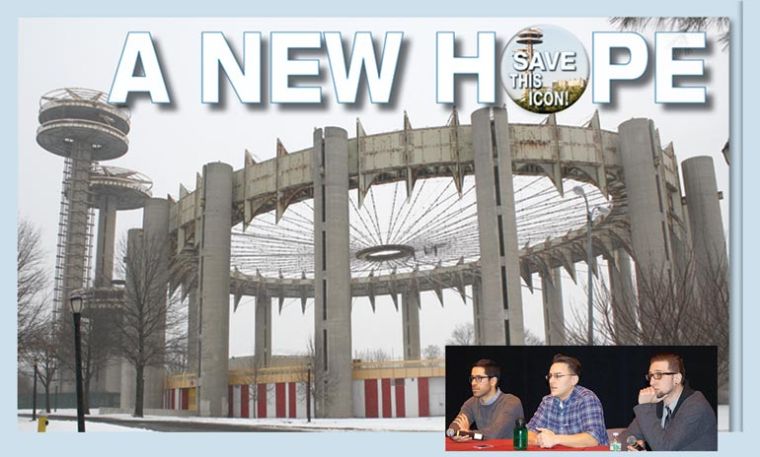 People for the Pavilion kicks off its campaign 1
The first meeting held by People for the Pavilion, a new group seeking to preserve and repurpose some of Queens' most iconic structures, drew about 100 supporters last weekend. Saimaan Khan, left, Matthew Silva and Christian Doran are behind the effort. A Parks Department session on the future of the old World's Fair landmarks also demonstrated support for their preservation.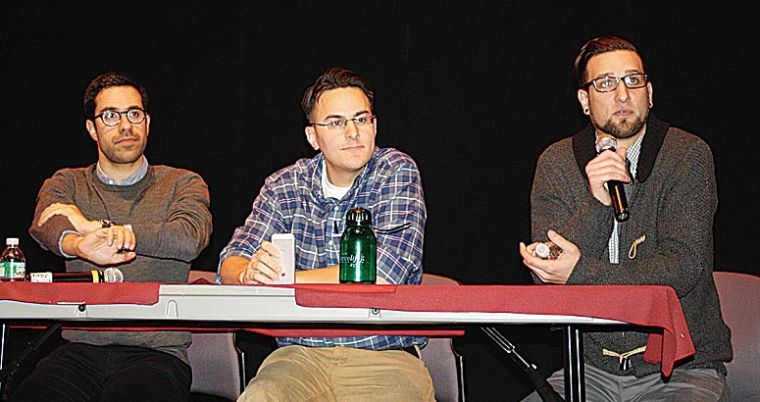 People for the Pavilion kicks off its campaign 2
Christian Doran, right, answers a question from an audience member while Salmaan Khan, left, and Matthew Silva look on. The men co-founded People for the Pavilion, a preservation group aimed at raising awareness of and saving the old World's Fair site.