Parker Institute seniors are staying connected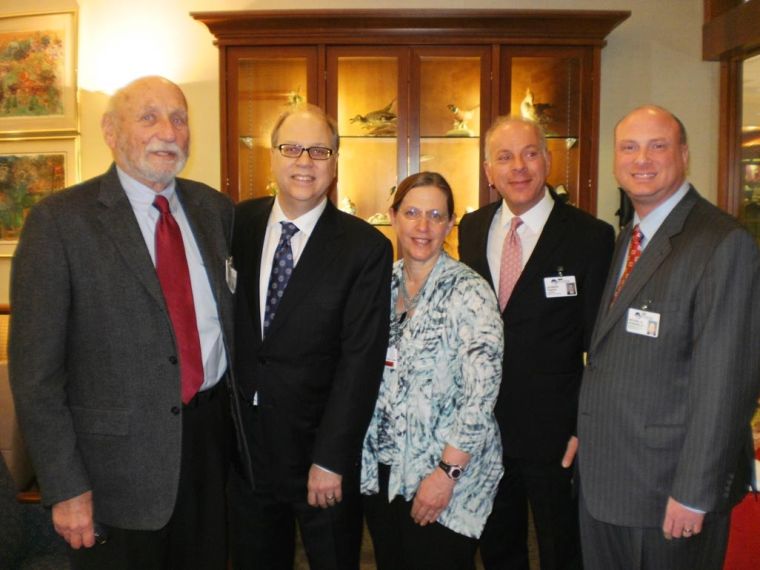 PHOTOS BY MARK LORD
Parker Institute seniors are staying connected 1
Celebrating the opening of the new computer lab at Parker Jewish Institute are Howard Boris, left, a Parker board member; Greg Galdi, president of Custom Computer Specialists; Sheryl Silverstein, the Parker board vice chairwoman; Lenny Tanzer, the chairman; Michael Rosenblut, Parker's president and CEO.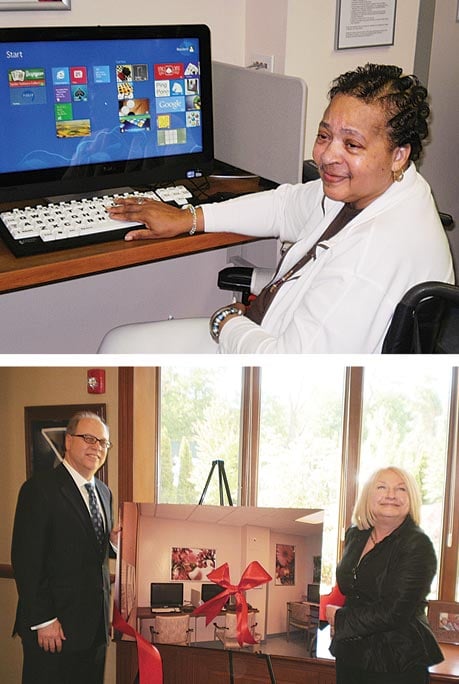 PHOTOS BY MARK LORD
Parker Institute seniors are staying connected 2
Top, Parker resident council President Marlene Hobson, at one of the new machines. Above, Galdi and his wife, Linda, cut a symbolic ribbon to open the lab.